Mediaplanet's Business AI campaign, found in the San Francisco Chronicle and online, helps educate businesses and consumers on the current and future status of artificial intelligence use in business.
In advance of National Robotics Week, Mediaplanet announced the launch of its "Business AI" section. The campaign illustrates the advantages of artificial intelligence in the customer experience and offers examples of how AI streamlines workflows and complements human labor to ultimately improve the bottom line. The campaign advocates for increased investment in this technology to speed up the digital transformation of businesses and improve the ways our industries function.

The print component of "Business AI" is distributed within today's edition of the San Francisco Chronicle, with a circulation of approximately 163,000 copies and an estimated readership of 500,000. The digital component is distributed nationally through a vast social media strategy and across a network of top news sites and partner outlets. To explore the digital version of the campaign, visit: http://www.futureofbusinessandtech.com/topic/business-ai
This campaign was made possible with the support of AI Business, headline media partners for the campaign. The campaign will be featured at one of the world's largest AI events for business in the upcoming AI Business Summit in San Francisco, this September 25-26. The campaign will also be featured at the AI Business hosted AI Summits in London (June 2019) and New York (December 2019).
A special thanks to our other fantastic partners: Steve Chien, Robert Herjavec, Sherif Mityas, Melinda Gates, Martin Ford, Moon Javaid, AI4ALL, Manufacturing USA, SHRM, American Association of Advertising Agencies, Marketing AI Institute, American Association of Inside Sales Professionals, National Retail Federation, Institute of Business Forecasting, Nuance, Cisco, Pegasystems, LivePerson, LogMeIn, Dor, PandoLogic, Insidesales.com, IMerit, AB Tasty, Komatsu Mining, and Micron.
About Mediaplanet
Mediaplanet specializes in the creation of content marketing campaigns covering a variety of industries. We tell meaningful stories that educate our audience and position our clients as solution providers. Our unique ability to pair the right leaders with the right readers, through the right platforms, has made Mediaplanet a global content marketing powerhouse. Our award-winning stories have won the hearts of countless readers while serving as a valuable platform for brands and their missions. Just call us storytellers with a purpose. Please visit http://www.mediaplanet.com for more on who we are and what we do.
Featured Product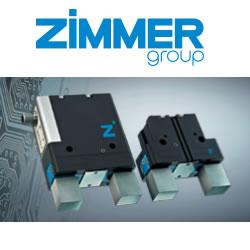 IO-Link is the first standardized IO technology worldwide for communication from the control system to the lowest level of automation.