hIOTron introduces a guide on how to solve the complexities of Industrial IoT which will improve productivity and reduced operational costs.
VIMAN NAGAR Pune, Maharashtra, January 21, 2019: hIOTron introduces a guide on how to solve complexities of Industrial IoT.

Analyst firm IDC forecasts that 45% of IoT-generated data will be stored, processed, analyzed and acted upon which is close to or at the edge of the network. As per McKinsey, 90% of all data in the world today has been generated in just the past two years.
The main challenge is that many companies desire to take benefit of the Industrial IoT values to improve their business, but they are not much aware of how to go through a digital transformation without getting relieved of existing legacy equipment.
The Complexities of Industrial IoT
There are some unique complexities among all those thousands of use cases which include IoT devices interfacing, security, management of customized IoT solutions, managing applications at the edge, etc.
Solutions to deal with IIOT Complexities:
IIOT Gateway
An Industrial IoT gateway can support the existing device legacy to safely connect to any industrial infrastructure. Still, to understand more we need a dependable and standardized infrastructure upon which these IIoT components can work. The further infrastructure needs to be virtualized, downtime-proof and easy to utilize.
Edge Computing
In the edge computing, multiple gateways having several functions are connected with each other to form a bunch of gateways and this clustering tends to Distributed Edge Computing.
IoT Gateway Clustering
IoT Gateway grouping assures the incorporation of IT (Information Technology) systems, likewise ERP systems and CRM applications with OT (Operational Technology) systems such as MES and SCADA systems.
IIOT Platforms Fill the Gap
Platforms are mainly believed as the solution to these IIoT Complexities for their transparency, built-in security, and interoperability with multiple legacy systems. IIoT platforms and middleware fill up the gap between old and modern equipment legacy which is lying in between physical devices and the end-user software application likewise predictive analytics.
By implementing above all solutions, you can not only cope with the complexities of IIoT but can quickly scale your industrial operations, improving your bottom lines.
About hIoTron:
hIOTron Pvt.Ltd (hIOTron's) provide a practical study for various IoT cloud platforms. hIOTron had deployed over 21000 IoT Devices. hIoTron's IoT Platform helps businesses to connect and manage data securely.
It also Develops, supports and manufactures IoT platforms and serving 55+ Fortune Enterprises.
hIOTron offers an IoT Solutions over such a platform with IoT Training Online (https://www.hiotron.com/iot-training/) with which you can easily come up with new ideas and techniques.
Featured Product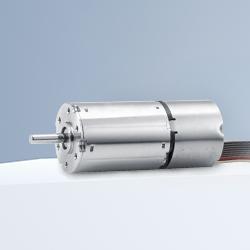 FAULHABER MICROMO launches the new MC3/MCS motion control family. The new high performance, intelligent controllers are optimized for use with FAULHABER motors, offer electronics for simple operation with state-of-the-art interfaces for multi-axis applications, and provide a motion control system solution with the most compact integration into industrial grade housing.