hIOTron presents an exclusive guide on choosing the best hardware for your next IoT project that will help engineers to choose hardware as per requirement.
VIMAN NAGAR Pune, Maharashtra, March 24, 2020: hIOTron presents an exclusive guide on choosing the best hardware for your next IoT Project.

Hardware and software components of IoT Development boards are outlined for IoT applications through a standard design protocol which includes specification development, prototype, conceptual design, tests and eventually ensemble into hardware and software.
With various IoT development boards out there, selecting the best hardware board can be a challenge and this article may help you to solve it.
As part of this IoT process, you will need to consider following IoT hardware requirements for deploying your IoT project.
Data Processing and Storage Capability
IoT devices need certain data processing and storage ability which helps to accomplish data accumulation, transmission and analysis.
Security Requirements
As Security is an essential element in IoT, it should be considered at every stage of design and development. Generally, Security requirements apply to the IoT devices themselves, IoT network and the cloud, mobile and web service applications.
Simplicity of Development
The simplicity of development is another leading priority requirement by which you can easily and rapidly acquire IoT devices that holds data and interface with each other including devices as well as the cloud.
Connectivity as a Prime Concern
Connectivity for wireless networking contains an operating range, the distance at which the signal needs to be transmitted, the expected volume and the rate of data to be transmitted.
Power Necessity
Other requirements such as the total number of sensors required, the rate of network transmission, will have a direct impact on the device's power requirements.
Cost Requirements
Generally, the Hardware cost mainly includes the initial expenses of the hardware and related components such as sensors with their on-going operating costs, likewise power and maintenance costs in case of replacing faulty components.
To attain the required level of performance and data accuracy, you have to do an experiment with various IoT prototyping tools to see which works best. Whatever you comprehend in the prototyping phase can assist you to make analytical hardware design decisions while deploying your IoT solution.
Links
To know more about how to choose the best hardware for your IoT Project: https://www.hiotron.com/choosing-best-hardware-iot-project/
About hIoTron
Hiotron Pvt.Ltd (hIOTron's) provides a practical study for various IoT cloud platforms. Hiotron had deployed over 21000 IoT Devices. hIoTron's IoT platform helps businesses to connect and manage data securely.
It also Develops, supports and manufactures IoT platforms and serving 55+ Fortune Enterprises.
hIOTron offers an End-to-End IoT Solutions over such platforms with IoT Course with which you can easily come up with new ideas and techniques. Those training will be building up with the help of various techniques.
Featured Product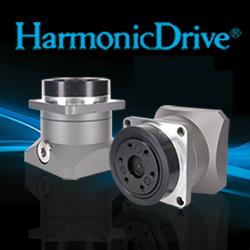 Harmonic Drive LLC, a leader in high precision motion control introduces new lightweight versions of select gearhead products. The new gearheads are ideal for designs where weight is a critical factor. Building on the success of Harmonic Drive LLCs current gear units, new lightweight versions were the next logical evolution of the CS/ SH product lines. With weight reductions of 20-30% without any reduction in torque ratings, the Lightweight (LW) gear units provide exceptional torque density.