4 Fabrications is ready to help you with your sheet metal fabrication projects. We got the experience, skills, and technology to deliver world-class results.
When it comes to sheet metal fabrications in Birmingham, you can trust 4 Fabrications Ltd to do the job perfectly. With a team of professional experts who can supply several industries with high precision sheet metal and fabrication work, you can ensure that our services are worth every penny.

4 Fabrications started with four like-minded colleagues who have, since then, earned a reputation for offering high-quality sheet metal fabrications in Birmingham. All of the products made have lived up to the customers' highest expectations. 4 Fabrications Ltd is known for not only providing amazing sheet metal fabrication Birmingham, but also excellent customer service, being able to adapt to customer demands along the way.
Sheet Metal Fabrication Birmingham Services
Welding
We work with tungsten inert gas welding (Tig), metal inert gas welding (Mig), resistance spot welding, and capacitor discharge (CD) stud welding.
Folding
We can offer our services in folding and forming of free issue components: stainless steel from 0.9 to 3 mm thick up to 3 metres in length, mild steel from 0.9mm to 5mm thick up to 3 metres in length, and aluminium from 0.9mm to 5mm thick up to 3M in length.
CNC Piercing
We have an in-house high-speed Amada Vella II turret punch allowing us to provide a quick turnaround time for piercing holes and nibbles profiles.
Shearing
In terms of our shearing capacity, we have a Pearson Hydraulic Guillotine that can work on the following: blanks up to 3M in length, stainless steel 0.9mm to 3mm, mild steel 0.9mm to 6mm, and aluminium 0.9mm to 6mm.
Our Capacity
We have a metal fabrication Birmingham facility where we can do projects big or small. At our workshop turn your drawings into reality, and make sure they will meet your standards. We work with several high-quality materials to produce bespoke and batch work to meet our customers' demands. Our maximum fabrication work size is 6 x 2 x 2.5 metres high with a total weight of 1.5 tonnes.
Transportation Options
Our customers also benefit from our own transit pick up. We have a bed size of 4 x 2 metres, which can carry a maximum weight of 1.5 tonnes. Moreover, our customers can always have the option to have it delivered by their preferred service.
Working with CAD/CAM
4 Fabrications is highly experienced with Autocad as we develop flat profiles. The process of sending the design from the computer to the machine is a smooth process because all of our team members have extensive on-hand experience.
Because of their combined knowledge and skills, it is not uncommon for customers to hear recommendations from our staff on how to improve the design so it will be more practical, functional, or aesthetically pleasing.
You can contact 4 Fabrications Ltd for your sheet metal fabrications in Birmingham by calling us at 0121 515 3876 or visiting our website at www.4fabricationsltd.co.uk.
Featured Product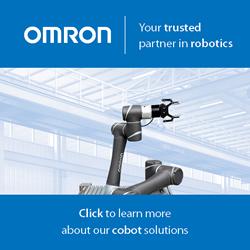 Humans and robots can now share tasks - and this new partnership is on the verge of revolutionizing the production line. Today's drivers like data-driven services, decreasing product lifetimes and the need for product differentiation are putting flexibility paramount, and no technology is better suited to meet these needs than the Omron TM Series Collaborative Robot. With force feedback, collision detection technology and an intuitive, hand-guided teaching mechanism, the TM Series cobot is designed to work in immediate proximity to a human worker and is easier than ever to train on new tasks.