The frequent machine failure resulting in a delayed order of scrapped parts, as well as an increase in downtime.
Kharadi Pune, Maharashtra, September 28, 2021: The frequent machine failure resulting in a delayed order of scrapped parts, as well as an increase in downtime.

Then Service teams are send-off and repairs or replacement of parts are made. But, all of this takes the time required for maintenance.
Whether it's temperature, pressure, or any other performance indicators, OEMs can utilize this software to monitor the machine data collected from their IoT-enabled machines to execute predictive maintenance."Remote machine monitoring offers the available, real-time insight industries require to make proactive decisions, resolve concerns before they occur and assure enterprise-wide visibility.
By digitally connecting the whole production process, machine builders can encounter a customers' schedule, cost as well as quality requirements. Building connectivity now is the basic step for easy data delivery. Access to the historical and real-time data should be accessible via open APIs.
Remote machine monitoring reveals opportunities to build additional value-added applications for your customers. Remote machine monitoring can gather data about the operations of any given unit and transfer that data back through the cloud, allowing OEMs to offer peak level service response time to potentially minimize this downtime for their customers.
Remote machine monitoring is working firmly with the data to take optimized preventive and predictive maintenance particular to their machines to recognize concerns easily and maximize uptime.
Minimizing downtime, specifically unplanned downtime, is an important part of maintaining costs down and manufacturing levels up.
With the help of IoT-enabled remote monitoring, an OEM can assemble data regarding the several operations of any given unit and not only act quickly to any upcoming issue, but even recognize concerns based on that data. Predictive maintenance capability is in fact an exceptional unique selling proposition that OEMs can give to their clients, as part of their service package.
Links
To know the update on 3 key drivers for remote machine monitoring , please visit us at: https://www.hiotron.com/remote-machine-monitoring/
About hIoTron
Hiotron India Pvt.Ltd (hIOTron's) provides a practical study for various IoT cloud platforms. Hiotron had deployed over 21000 IoT Devices. hIoTron's IoT Platform helps businesses to connect and manage data securely.
hIOTron offers an industrial solution over such a platform with IoT Course which you can easily come up with a new ideas and techniques. Those training will be building up with the help of various techniques.
Featured Product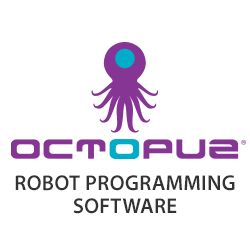 OCTOPUZ makes complex robot programming simple through cutting-edge Offline Robot Programming Software (OLRP) that enables detailed robot operations, complete with machinery and manufacturing components, to be first simulated on a computer, then output for the real world. Within this virtual cell, OCTOPUZ uses built-in machine logic to identify the optimal toolpath trajectory and program the required code for a multitude of industrial tasks. The code is then output for the specific robot brand, for use in the real world.