Now the BotEyes robot users can zoom in and out of a remote scene
RLDA Ltd., the Russian technology company announced today that all the BotEyes telepresence robots bought before and after this date can use zoom-in and out robot features. It is important to stress that the price of the robot remains the lowest in the industry.

Native scaling is not supported by all tablets, and if it is supported by a tablet, it may not be supported by the browser. For these reasons, both types of scaling are implemented in the BotEyes telepresence robot: native and software, in JavaScript. Depending on the selected tablet and browser, the user can choose the best scaling method for him.
To reduce the load on the processor, we made it possible to reduce the video frame rate after zooming in the video. This does not affect the convenience of using the robot, since the device is most often used to examine stationary objects (a blackboard, a sheet on a table, equipment parts). At the same time, the frame rate can be increased if the user has a tablet with large operational memory.
Since the video zooming factor depends on the resolution of the camera, and the rear camera of most tablets has a resolution almost 2 times higher than the front one, we made it possible to quickly switch cameras in the robot. To get the maximum magnification, use the rear camera.
Another problem associated with programmatic magnification is automatic focus pointing. The fact is that with the software zooming method, the focus criterion uses the entire field of the matrix, while only part of it increases. Therefore, it may turn out that the focus is not set to the part of the image that we have enlarged, and it turns out to be blurry.
As usual, the longer the camera is stationary, the clearer the image becomes. There are two reasons: WebRTC automatically increases the bandwidth of the communication channel and the tablet adjusts to focus.
You can see this in practice using the reference to free test drive. Follow this link.
About RLDA, Ltd.
The BotEyes telepresence robot is designed and mass-produced in the Research Laboratory of Design Automation, Ltd. (RLDA, Ltd.). The brand of RLDA company is "RealLab!". The official site is www.reallab.com.
The company's goal has always been meeting the needs of society on the basis of the latest achievements of science and technology. The interests of buyers, we always put in the first place. Ensuring high-quality products and customer service is our priority. The main products of the company are telepresence robots BotEyes series, I/O modules RealLab!, programmable logic controllers, sensors with RS-485 interface, as well a process control system. Product catalog of more than 100 products with a term shipment of not more than 5 days.
Featured Product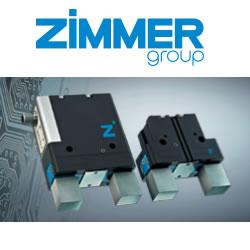 IO-Link is the first standardized IO technology worldwide for communication from the control system to the lowest level of automation.