Innomaint CMMS has been awarded as the Most Innovative Cloud-Based Maintenance Management Software in 2021 by Corporate Vision
Innomaint CMMS has been awarded as the Most Innovative Cloud-Based Maintenance Management Software in 2021 by Corporate Vision

2021 is a year of pride for Innomaint CMMS, as its client base has reached a milestone of 200+ and we're at the receiving end of back-to-back awards and recognitions from the most prominent B2B software listing & review websites.
Selection Process
Corporate Vision carries out extensive research on the worth of each B2B Software, and the shortlisting process is driven by merit, meaning that awardees must demonstrate expertise within a given field, excellence in customer service, and keeping up the commitments while fostering innovation. Research is around determining the capabilities of the software product and the market reputation of each nominee.
They feel this two-tiered system allows for adjudging individuals and companies that deserve an award and has brought them much success and reliability among their subscribers and readers.
What is Innomaint
InnoMaint is a cloud-based maintenance management software that can Monitor, Measure, and Manage all the maintenance activities associated with facility equipment, service technicians, and execution of the workforce from anywhere, at any time via web and mobile applications.
Why Innomaint
Being a well-established CMMS, InnoMaint constantly reinvents itself to fulfill the growing needs and expectations of customers. It markets its solutions to new users who are all looking for a maintenance automation solution.
Reduce downtime
Extended equipment life
Minimize operational costs
Organization visibility
Measure performance
Establish benchmarks for service
Improve maintenance planning
Faster service
Multi-location
Industry Solutions
Asset management
Field service management
Facility management
Healthcare management
Food safety management
Textile manufacturing management
Oil & gas management
Educational institutions maintenance
Featured Product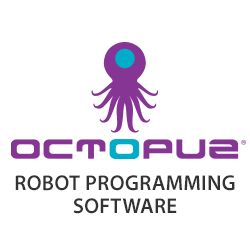 OCTOPUZ makes complex robot programming simple through cutting-edge Offline Robot Programming Software (OLRP) that enables detailed robot operations, complete with machinery and manufacturing components, to be first simulated on a computer, then output for the real world. Within this virtual cell, OCTOPUZ uses built-in machine logic to identify the optimal toolpath trajectory and program the required code for a multitude of industrial tasks. The code is then output for the specific robot brand, for use in the real world.