This induction heating test allowed the customer to confirm the ability to use induction for his heating scenario, and the results he could expect.
The efficiency of using induction heating for preheating of a music wire has recently been demonstrated by UltraFlex Power Technologies. UltraFlex is a leading provider of digitally controlled induction heaters and frequently demonstrates the efficiency of using induction heating for a variety of manufacturing applications.

In this customer scenario, a cable manufacturer was looking to preheat a carbon-based wire of 0.105″ (0.27 cm) diameter, before feeding it into a cable coiling machine. The machine then winds the wire into a 0.375″ (0.95 cm) diameter spring. Their current process includes using a 6ft (1.83 m) long furnace, where the wire passes at speed of 14ft (4.27 m) per minute.
The goal of this test induction heating application was to evaluate the induction heating parameters required for the customer scenario by heating the coiled wire and then making conclusions for the non-coiled one. A successful test would also mean considerably reducing the workspace required for the heating process.
An induction heater from the UltraHeat SM series was considered most appropriate for this induction heating scenario. UltraHeat SM are compact, durable and easy-to-use 5kW induction heating systems that can be used with either a water-cooled or air-cooled remote heat station. They are loaded with safety and diagnostics features and are easy to tune to a wide range of loads and coils.
At 5 kW of power applied, the target heating temperature of 850°F (~454°C) was achieved within the very first second. The temperature was confirmed by applying a tempilaq paint onto the heated part.
This induction heating test allowed the customer to confirm the ability to use induction for his heating scenario, and the results he could expect. UltraFlex engineers recommended the use of a custom induction coil for even better efficiency.
By replacing his furnace-based preheating process with induction heating, the customer would benefit from greater time- and energy-efficiency and an optimized workspace used. He would also achieve a process that is safe both for the operator and the environment, due to the lack of open flame.
Find out more at:
https://ultraflexpower.com/
Contact us at:
+1.631.467.6814
uptnews@ultraflexpower.com
About UltraFlex Power Technologies:
UltraFlex Power Technologies (ultraflexpower.com) offers the most advanced and innovative digitally controlled induction heating equipment in the industry. Its compact modular and flexible systems are used for a wide variety of induction heating, casting and melting applications.
Featured Product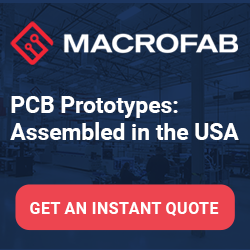 At MacroFab, we understand the challenges engineers face when searching for the perfect partner to bring their visions to life. Traditional overseas prototype factories may offer low-cost solutions but often have hidden compromises. Say goodbye to subpar quality, communication barriers, and frustrating delays - choose MacroFab for a stress-free, reliable, and professional prototyping experience.