SAE Media Group announces new sponsor and speaker for the Future Armoured Vehicle Weapon Systems Conference 2022
The 6th Annual Future Armoured Vehicles Weapon Systems Conference returns to London, UK on 30th - 31st May 2022, where international military leaders, along with industry decision-makers can discuss and cooperate on efforts and build cohesion in the market. It is the ideal conference to attend to enhance lethality and firepower for the next generation of Armoured Combat Vehicles.

The 2022 conference will welcome speakers from expert military and technical speakers.
We are pleased to announce that Alessandro Tognetti, Product Business Development, Leonardo Defence Systems
Leonardo Defence Systems and a speaker, joining this year's Future Armoured Vehicles Weapon Systems Conference: Leonardo Defence Systems and Alessandro Tognetti, Product Business Development, Leonardo Defence Systems, presenting on: 'HITFACT® MKII: providing the same fire power of a Main Battle Tank on light wheeled vehicles and medium tanks.
Key highlights of the presentation:
• The origin and the evolution of the Mobile Gun System
• HITFACT® MKII on Centauro II
• HITFACT® MKII 105-120mm: main Features
The conference has been created to tailor content around the interest of the delegates and field, thus the agenda will feature:
• Over 17 thought provoking presentations
• Opening keynote from the Bundeswehr, US Army, British Army about progress updates on their combat vehicles modernisation strategy
• Programme updates from commanders and military project leaders from the UK, Germany, India, Sweden and many more
• A unique emphasis on developing versatile lethality capabilities by exploiting open electronic architectures and a modular approach to weapon system integration
Featured Product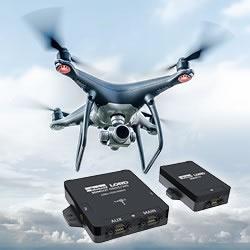 The new complete inertial navigation solution comes with GNSS/INS 3DMGQ7 sensor, 3DMRTK correction modem and real time SensorCloud RTK correction network. The sensor comes with Dual antenna GNSS, tactical grade IMU with centimeter-level accuracy with RTK. Low profile and light weight at 78 grams, this sensor is The sensor is optimized for size and weight in Unmanned Ground Vehicles, mobile robots and autonomous vehicles. The network interface 3DMRTK modem is seamlessly integrated into the 3DMGQ7 sensor supports industry-standard NMEA and RTCM 3.1 protocols. The network RTK support comes with cellular data plan. The SensorCloud RTK is a cloud-based RTK correction system with private encrypted data stream. Check out our G Series and C Series OEM products.