These 1U & 2U Horizontal Cable Managers Provide an Extremely Functional Management System For a Variety of Cables, with 1.4-Inch Wide Spacing Between Guide Fingers For Added Versatility
STEVENSVILLE, Md., Aug. 31, 2022 — Video Mount Products (videomount.com), a leading provider of mounting solutions for the industrial, construction, security, commercial, CI, residential, and pro audio/video markets, is proud to announce the launch of the ER-HCM Series Horizontal Cable Manager System. The 1U ER-HCM1 (MSRP: $67.95) and 2U ER-HCM2 (MSRP: $72.95) are now shipping.

"Effective cable management is one of the most important concerns for any rack or cabinet installation," explained Keith Fulmer, president of VMP. "Our new horizontal cable managers provide an extremely functional management system for a variety of cables. The 1.4-inch wide spacing between guide fingers gives you added versatility, as well. Create an aesthetic and professional appearance for all of your installations with this smart solution from VMP."
Additional features and specifications include:
• Fits EIA standard 19-inch racks and cabinets
• Allows for easy cable routing, adds, changes, and moves
• Generous pass through ports allows front to back cabling
• Convenient snap-on cover opens up or down
• Smooth edges prevent cable snags and damage
• Provides clean, finished look to installation
• Includes 12-24 and 10-32 rack screws
• Product Dimensions (WxHxD):
- 19in. x 1.75in. x 4.45in. (ER-HCM1)
- 19in. x 3.5in. x 4.45in. (ER-HCM2)
• Black powder coat finish
VMP recently celebrated its 28th year as a leading provider of mounting solutions for the A/V, communication, and security industries.
Please follow VMP for the latest news on LinkedIn and Facebook.
For more information or if you need help choosing the right mount for your application, try the VideoMount™-Finder at www.videomount.com or call toll free 877-281-2169.
About Video Mount Products
Video Mount Products (VMP) is a leading provider of mounting solutions for the A/V, communication and security industries since 1994. VMP products consistently offer the latest designs in safety and flexibility, all at an outstanding value. VMP's product offering continues to grow by adding mounting systems to address growing segments across many markets.
VMP has become the mounting systems company of choice for professionals and their customers everywhere. All products have been engineered for and installed with confidence in thousands of residences, businesses, hotels, restaurants, schools, hospitals, houses of worship and security applications throughout the world. VMP prides itself on providing the best products in the industry and by supporting those products with knowledgeable professionals who understand that "support" is the core of our business.
# # #
Featured Product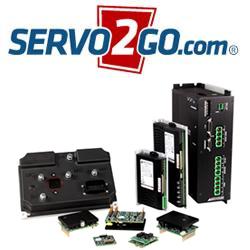 Engineered to drive brushless and brush servomotors in torque, velocity or position mode, Servo2Go.com offers a broad selection of servo drives in a wide range of input voltages and output power levels.