-Building upon its longtime expertise on Dassault Systèmes' solutions for manufacturing, École normale supérieure Paris-Saclay will deploy the 3DEXPERIENCE platform in its university curriculum and continuing education programs, expanding its use to health and cities -New virtual twin think tank will combine the expertise of each organization to deliver a shared scientific vision on the definition and use of virtual twins
VELIZY-VILLACOUBLAY, France — December 12, 2022 — Dassault Systèmes (Euronext Paris: FR0014003TT8, DSY.PA) today announced that it has signed a memorandum of understanding with Ecole normale supérieure Paris-Saclay, founding member of France's leading university for students preparing for careers in higher education and research. The MoU aims to accelerate sustainable innovation by driving knowledge and know-how on the use of virtual twins in academia and research. The announcement was made at a ceremony marking the 40th anniversary of LURPA, the university's research laboratory in automated production, with a testimonial from Bernard Charlès, Vice Chairman and CEO of Dassault Systèmes, alumnus of ENS Paris-Saclay and sponsor of the lab.

Under the MoU, ENS Paris-Saclay will deploy Dassault Systèmes' 3DEXPERIENCE platform to offer new, innovative learning experiences as part of its university curriculum as well as its continuing education programs. The two organizations will work together to share platform best practices with the university's professors and researchers that will be used for experiential learning in classes spanning multiple disciplines and addressing sectors such as health, infrastructure and cities, and manufacturing.
In addition to the deployment, Dassault Systèmes and ENS Paris-Saclay will create a virtual twin think tank combining their respective expertise on virtual twins. The objective is to deliver a shared scientific vision on the definition and use of virtual twins in education, health, sustainable innovation and industry through joint research projects, white papers, conferences and other thought leadership initiatives.  
"As a founding member of one of France's leading universities, we have a mission to offer the highest-caliber curriculum to future educators that infuses the latest in technological innovation. Research and education are particularly relevant in nurturing solutions to today's challenges in manufacturing, healthcare and cities. This MoU extends and deepens our long-standing relationship with Dassault Systèmes. Together, we can drive new opportunities to advance the impacts of virtual twins in these sectors," said Nathalie Carrasco, President, ENS Paris-Saclay.
"ENS Paris-Saclay is a founding member of a leading university in France, with a focus on educating the country's top professors and reseachers. By initiating 3DEXPERIENCE platform training early on in its curriculum, ENS Paris-Saclay can empower its students with expertise they can then leverage throughout their careers as professors and share with their own students," said Florence Verzelen, Executive Vice President, Industry, Marketing and Sustainability, Dassault Systèmes. "Their multidiscipline approach, coupled with our joint initiative to drive a greater understanding of the role of virtual twins in enabling sustainable innovations, are two steps forward in helping society tackle some of the major challenges it faces."
About Dassault Systèmes
Dassault Systèmes, the 3DEXPERIENCE Company, is a catalyst for human progress. We provide business and people with collaborative virtual environments to imagine sustainable innovations. By creating 'virtual twin experiences' of the real world with our 3DEXPERIENCE platform and applications, our customers push the boundaries of innovation, learning and production.
Dassault Systèmes' 20,000 employees are bringing value to more than 300,000 customers of all sizes, in all industries, in more than 140 countries. For more information, visit https://www.3ds.com
Featured Product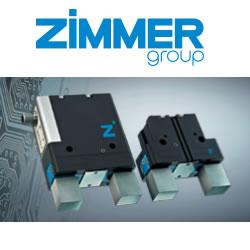 IO-Link is the first standardized IO technology worldwide for communication from the control system to the lowest level of automation.