What do you need to know about the Technology that enables Autonomous Cars and ADAS Systems to See at Night?
Owl Autonomous Imaging (https://www.owlai.us) today announced the availability of a new whitepaper that explains how the Owl Thermal RangerTM uses convolutional neural networks (CNNs) to accurately and reliably locate and classify pedestrians and animals in the dark from their own thermal signatures using just one infrared camera.

In addition to a new Monocular 3D Thermal camera that is more precise, smaller, and less expensive than other automotive thermal safety solutions, Owl's unique CNN software can quickly and accurately classify and measure the position of Vulnerable Road Users (VRUs). Once identified, the system then alerts the driver, and if the driver does not react fast or accurately enough, the vehicle's brakes and steering system can be instantly activated to prevent damage to the vehicle, and more importantly, avoid harm to the VRU.
Throughout the world, government agencies and industry organizations are in the process of developing and implementing new safety regulations that will force vehicle makers to adapt new safety technologies that are much more effective than those in use today. This opens the door to Thermal Imaging for Pedestrian Safety.
This whitepaper covers the history of convolutional neural networks, how the technology works (AI/machine training), why the CNN approach is the best solution to address current pedestrian safety concerns, and how auto manufacturers can implement it.
"If you are involved in the development of next generation autonomous vehicle safety and ADAS systems, it is essential for you to understand how CNNs contribute to thermal imaging capabilities," said Chuck Gershman, CEO & Co-founder of Owl Autonomous Imaging. "Safety is a critical gating point for the automotive industry's successful implementation of autonomous and self-driving vehicles. Being able to see at night and recognize pedestrians and animals in the road is an important safety hurdle that needs to conquered."
In addition to these technical details in the whitepaper, there are a handful of related videos online at Owl Autonomous Imaging's YouTube page. https://www.youtube.com/@owlautonomousimaging
This new CNN whitepaper can be downloaded from the Owl Autonomous Imaging website https://www.owlai.us/request-white-paper
About Owl Autonomous Imaging
Owl Autonomous Imaging delivers monocular 3D thermal ranging computer vision solutions that dramatically enhance safety day or night and in adverse weather conditions, to automotive and industrial mobility markets. Thermal Ranger™ is Owl's passive 3D sensor solution that uses AI deep learning and custom thermal sensors to extract dense range maps. Owl AI's system approach identifies living objects in all conditions from dense urban environments to completely dark country roads where it is paramount to quickly identify, classify, and determine the distance to an object including all VRUs. This allows autonomous vehicles and vehicle operators to safely navigate and stop to avoid catastrophic damage or injury.
Our mission is to save lives.
Featured Product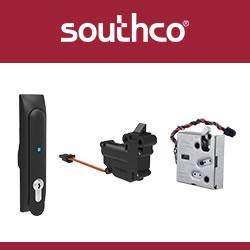 Many robotics engineers need to securely mount and latch sensitive electronic components in their robotics applications; Southco is able to help reduce theft and vandalism with our proven and reliable access technologies. Learn how Southco can help secure your robotics, or other smart city application, from theft and vandalism.