‒ Accelerating smart factory applications with industry standard compliant, AI-based machine vision and automation capabilities ‒
HILLSBORO, Ore.--(BUSINESS WIRE)--Lattice Semiconductor (NASDAQ: LSCC), the low power programmable leader, today announced the latest updates to the Lattice Automate™ and Lattice sensAI™ solution stacks that equip customers with new factory automation and industrial machine vision capabilities. Running on low power Lattice FPGAs, both solution stacks enable efficient, flexible, and secure Industrial application development without sacrificing power and size.

Enabling OPC-UA (Open Platform Communications - Unified Architecture) and TSN (Time Sensitive Networking), Lattice Automate (v 3.0) now includes:
- An updated IP library with RISC-V® freeRTOS (Real-Time Operating System), UPD hardware acceleration, and PCIe® DMA support
- Expanded design tools and reference designs with freeRTOS software stacks, Single Wire Aggregation, cloud communication, and freeRTOS OPC-UA
Accelerating high-performance machine vision AI solutions, the latest Lattice sensAI (v 6.0) includes support for:
- Faster performance on video stream analysis on reference designs
- Expanded machine vision demos including barcode detection and reading
- Upgraded accelerator engine supporting OpenCV and standard machine learning (ML) training platforms
- Updated compiler tool and Lattice sensAI Studio to support new AI acceleration engines
- Updated Glance by Mirametrix® computer vision software (v 10.0) with a revamped user interface, camera features, external user interface (UI) mode, and improved low power FPGA support
These latest solution stack updates and other technology demonstrations will be in full display at the Lattice Semiconductor booth at embedded world 2023 (Hall 4, booth #528). More information on Lattice's exhibition plan for the show can be found here.
For more information about the technologies mentioned above, please visit:
- Lattice Automate Solution Stack
- Lattice sensAI Solution Stack
- Glance by Mirametrix
About Lattice Semiconductor
Lattice Semiconductor (NASDAQ: LSCC) is the low power programmable leader. We solve customer problems across the network, from the Edge to the Cloud, in the growing Communications, Computing, Industrial, Automotive, and Consumer markets. Our technology, long-standing relationships, and commitment to world-class support let our customers quickly and easily unleash their innovation to create a smart, secure, and connected world.
For more information about Lattice, please visit www.latticesemi.com. You can also follow us via LinkedIn, Twitter, Facebook, YouTube, WeChat, Weibo, or Youku.
Lattice Semiconductor Corporation, Lattice Semiconductor (& design), and specific product designations are either registered trademarks or trademarks of Lattice Semiconductor Corporation or its subsidiaries in the United States and/or other countries. The use of the word "partner" does not imply a legal partnership between Lattice and any other entity.
GENERAL NOTICE: Other product names used in this publication are for identification purposes only and may be trademarks of their respective holders.
Contacts
MEDIA CONTACT:
Sophia Hong
Lattice Semiconductor
503-268-8786
Sophia.Hong@latticesemi.com
INVESTOR CONTACT:
Rick Muscha
Lattice Semiconductor
408-826-6000
Rick.Muscha@latticesemi.com
Featured Product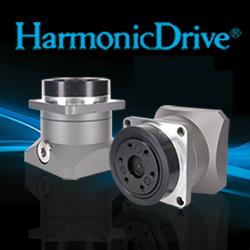 The SHA-IDT Series is a family of compact actuators that deliver high torque with exceptional accuracy and repeatability. These hollow shaft servo actuators feature Harmonic Drive® precision strain wave gears combined with a brushless servomotor, a brake, two magnetic absolute encoders and an integrated servo drive with CANopen® communication. This revolutionary product eliminates the need for an external drive and greatly simplifies wiring yet delivers high-positional accuracy and torsional stiffness in a compact housing.