Now Available, the Rugged Housing Protects Almost Any RJ45 Coupler From Dust and Splashes; Dual Locking Lugs Keep the Housing Securely Closed While Dual Center Mounting Points Allow the Housing to be Secured with Screws or Cable Ties
HUNTERSVILLE, N.C., May 10, 2023 - Platinum Tools® (www.platinumtools.com), the leader in solutions for the preparation, installation, hand termination, and testing of wire and cable, is proud to announce the launch of the weatherproof RJ45 coupler housing (p/n 744). The coupler housing is now shipping.

"Ideal for use on cable extensions, our rugged housing protects almost any RJ45 coupler from dust and splashes," said Sean Rothermel, Platinum Tools product manager. "Dual locking lugs keep the housing securely closed while dual center mounting points allow the housing to be secured with screws or cable ties."
Additional features include:
• IP64 rated - sealed against dust and splashing water
• Cat 5e/6/6A compatible with appropriate coupler
• Full rubber liner and dual locking latches
• Center mounting points to secure to a surface
Coupler not included. Please visit platinumtools.com for compatible CAT5e, CAT6, and CAT6A couplers.
For additional pricing and more information on Platinum Tools and its complete product line, please visit www.platinumtools.com, call (800) 749-5783, or email info@platinumtools.com.
About Platinum Tools
Platinum Tools LLC, an NSI Industries company, was created based upon two very simple objectives. First, develop the absolute best possible solutions for the preparation, installation, and hand termination of wire and cable. Second, implement an operational infrastructure that can deliver these products in an efficient, timely, and high quality manner.
All of our products must absolutely satisfy three critical benchmark criteria…utility of function; quality of function; and economic value. Our people are our company. They, too, must be focused on and work to satisfy three critical benchmark criteria…customer satisfaction; product knowledge and expertise; and willingness to learn and adapt.
About NSI Industries, LLC
NSI's core philosophy is Making Connections. Focused on the electrical, building technology, and HVAC markets, NSI connects distributors to products, services, and technologies by providing a fresh perspective and caring approach that drives smart solutions. The driving force behind a stable of market-leading brands and a large breadth of products, the company's primary job for more than 45 years has been to fulfill the needs of distributors and their customers. By staying grounded in the principles of service and value, NSI continues to deliver high-quality, industry-advancing, and comprehensive product solutions that enable growth.
NSI has many well-respected brands, including Bridgeport Fittings®, Polaris® Power Connectors, TORK®Timers and Controls, WarriorWrap® Professional Tape, TERMINATOR™ Premium Wire Connectors, RHINO Safety™, Platinum Tools®, TechLogix Networx, Duro Dyne® Sheet Metal Accessories, Metallics™ Fasteners, Remke Industries, and Lynn Electronics. For additional information about NSI Industries and our family of brands, visit www.nsiindustries.com.
# # #
Featured Product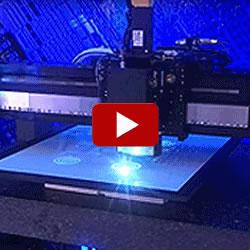 A traditional gantry system employs X-Y or X-Y-Z range of motion. Mounted on a base plate, usually granite, 2 parallel rails constitute the synchronized Y axis motion while the cross axis (bridge axis) provides the X motion. A vertical axis can be added on the bridge for the Z motion. A Split Bridge system can be less complex than a traditional gantry system because synchronization of the two parallel linear motors is not required. Both systems are used in industrial production, testing, and additive manufacturing.