The demo induction sealing application convinced the customer that induction heating was the most energy-efficient and safe method for achieving the desired sealing result.
UltraFlex Power Technologies recently demonstrated the energy-efficient, safe, and clean process of induction sealing for Kovar and Borosilicate glass. As a leading manufacturer of digitally controlled induction heaters, UltraFlex performs demo applications for customers to evaluate heating parameters and results specific to their scenarios.

A customer from the manufacturing and automation industry contacted UltraFlex to achieve a cost-efficient and high-quality hermetical sealing for Kovar and Borosilicate glass using induction. The parts to be heated were a Kovar cylinder and a glass cylinder, which required reliable sealing without melting or compromise.
To meet the customer's requirements, UltraFlex selected the UltraHeat S induction heater, a compact and efficient 2kW heater that can operate with either water-cooled or air-cooled remote heat stations. The UltraHeat S also features a wide range load impedance matching and is easy to maintain and service.
UltraFlex performed the induction sealing with manual regulation of heating parameters, gradually increasing power from 7% to 68% at a temperature of 50°C. After only two tests, the desired high-quality sealing result was achieved.
The test application confirmed that the 2 kW UltraFlex induction heater was appropriate for the customer's induction sealing scenario. By increasing power and frequency, using an IR sensor, and customizing the induction coil, the process's overall energy and cost efficiency could be significantly improved.
The demo application convinced the customer that induction heating was the most energy-efficient and safe method for achieving the desired sealing result. The digital control of induction heating parameters also enabled full automation, resulting in consistent, and high-quality results independent of operator skills. The customer could increase productivity and ensure a safe process without fumes or noxious emissions due to the lack of an open flame.
Find out more at:
https://ultraflexpower.com/
Contact us at:
+1.631.467.6814
uptnews@ultraflexpower.com
About UltraFlex Power Technologies:
UltraFlex Power Technologies (ultraflexpower.com) offers the most advanced and innovative digitally controlled induction heating equipment in the industry. Its compact modular and flexible systems are used for a wide variety of induction heating, casting and melting applications.
Featured Product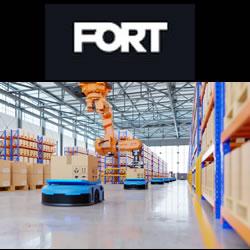 Machine safety and security are two critical components of any industrial operation. Our latest video explores this question and provides insights into how security measures can enhance machine safety. Nivedita Ojha, VP of Product at FORT, breaks down the key considerations when it comes to securing your machines and keeping your workers safe, explaining why there is no safety without security.