The omni-channel industrial solutions provider consistently delivers innovative solutions and exceptional customer service while driving year-over-year (YOY) growth.
RS Group was announced by industrial automation solutions provider Omron Automation Americas as its National Partner of the Year for 2022. As a global omni-channel provider of product and service solutions for designers, builders and maintainers of industrial equipment and operations, RS has demonstrated exceptional performance and collaboration with Omron.

RS Americas has consistently driven year-over-year (YOY) growth with a three-year compound annual growth rate of 20%. In FY22, the company increased point-of-sale revenue by 50% YOY and doubled new business opportunities while simultaneously deploying a dedicated Business Development Manager for Omron. RS Group's commitment to excellence has resulted in significant business growth and customer satisfaction.
"We are grateful for our valuable partnership with RS Group, and it is our pleasure to recognize RS as our National Partner of the Year," says Peter Brouwer, Vice President of Sales, Omron Automation Americas. "Their outstanding service, which includes creating a new business development manager specifically for the purpose of working with Omron, has been incredible. We are thrilled to continue working together to deliver exceptional results."
RS Group works closely with Omron to facilitate extensive industry awareness and has been instrumental in delivering industrial automation solutions. "We are absolutely honored to receive this award," says Frank Cantwell, Vice President of Product and Supplier Management at RS. "Our valuable partnership with Omron is driven by our mutual dedication to helping our customers. It has been a remarkable journey over the years, and we look forward to many more to come."
Honoring distributors on an annual basis is an important recognition of the critical role that partners play in Omron's success. It reflects Omron's commitment to building strong partnerships that enable the automation solutions provider to deliver exceptional value to customers and achieve strategic goals.
About RS Group
RS Group is a globally known partner with a presence in 32 countries. The company stands out as an omnichannel solution provider, offering thousands of products and working to provide the best quality solutions to its customers. RS Group is also committed to the well-being of its employees.
About Omron Automation
Omron Automation is an industrial automation partner that creates, sells and services fully integrated automation solutions that include sensing, control, safety, vision, motion, robotics and more. Established in 1933, Omron's 30,000 employees help businesses solve problems with creativity in more than 110 countries. Learn more at automation.omron.com.
Featured Product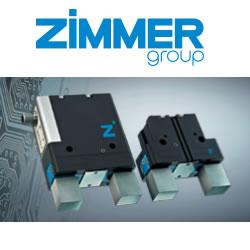 IO-Link is the first standardized IO technology worldwide for communication from the control system to the lowest level of automation.