InOrbit Education Edition gives qualified educators and students unparalleled free access to InOrbit's complete platform for RobOps education.
InOrbit Inc., a pioneer in robot operations, proudly announces the InOrbit Education Edition, a groundbreaking initiative designed to provide educational institutions with unparalleled access to a comprehensive platform for robotics education at no cost.

The world of robotics is expanding rapidly, involving various engineering specialties ranging from mechatronics to artificial intelligence. However, one crucial aspect often overlooked is providing students with hands-on experience using tools for real world robot operations, or RobOps.
Equipping educators and students with free, user-friendly robotics tools
"We want to inspire the next generation of robotics innovators and the InOrbit Education Edition allows us to reach more people globally to prepare them for the future," says Florian Pestoni, CEO and co-founder of InOrbit. "Our vision is a world where humans, robots and AI work together to drive radical productivity improvements. Knowing how to work with robots is becoming just as important as knowing how to use a computer -- no matter whether the job is serving food at a restaurant, helping patients at a hospital or designing robots to go to Mars."
The InOrbit Education Edition delivers key benefits to educators and students:
FREE Forever: Powerful RobOps tools available at absolutely no cost for any number of users and an unlimited number of robots.
Easy to Use: A user experience designed for people of varying degrees of technical expertise that can grow with them.
Support for Any Robot: From research robots available for just a couple hundred dollars to commercial robots worth hundreds of thousands of dollars, InOrbit provides a common way to manage robots.
Qualified educators can now register for the InOrbit Education Edition for free in minutes, making it accessible to a wide range of organizations. The software is available to high school robotics teams or classes; university programs in related fields such as robotics, mechatronics, or computer science; and education-oriented non-profits like San Francisco-based Code Tenderloin and SuperTech FT.
"We are committed to fostering innovation and advancing technology education," says Dr. Albert Hu, President and Founder of SuperTech FT, whose mission is to provide STEM education to both underserved and affluent communities with volunteer teachers including 20+ C-level tech executives, PhDs, and professors."The InOrbit Education Edition is a significant asset to our mission, providing invaluable resources to our educators and students in the field of artificial intelligence and robotics."
As InOrbit continues its commitment to empowering the next generation of robotics professionals, the InOrbit Education Edition provides an educational opportunity that paves the way for students to excel in the dynamic world of robotics.
Educators, administrators, and program directors are invited to learn more about the InOrbit Education Edition and register today by visiting https://www.inorbit.ai/edu.
For InOrbit Education Edition media assets click here.
About InOrbit
Headquartered in Mountain View, California, InOrbit is the leading platform for RobOps at scale. The company empowers robot developers and end users to maximize the potential of every robot. InOrbit's multi-cloud platform enables efficient robot operations and provides observability through secure, real-time analytics and data collection, robot performance monitoring, incident response and root-cause analysis. For more information, please visit http://www.inorbit.ai.
Featured Product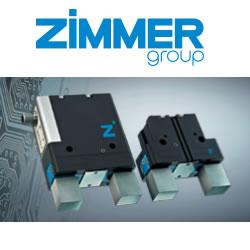 IO-Link is the first standardized IO technology worldwide for communication from the control system to the lowest level of automation.