Robotic Soldering, Inspection & Defect Guide is the latest free process guide produced by Bob Willis. If you would like to contribute/sponsor for launch in November at Productronica the greatest electronics show in the world
The Robotic Soldering, Inspection & Defect Guide is the latest free process guide produced by Bob Willis. If you would like to contribute/sponsor for launch in November Productronica the greatest electronics show in the world. This 70-80 page colour eBook will be available free to download. Contact us direct for information on how you can participate and raise money for charity https://www.bobwillis.co.uk/contact/

The Robotic Soldering, Inspection & Defect Guide is the latest free process guide produced by Bob Willis. If you would like to contribute/sponsor for launch in November please email bob@bobwillis.co.uk This 80 plus pages in colour eBook will be available free to download. Contact us direct for information on how you can participate and raise money for charity PROSTATE CANCER UK
The eBook is based on our experience from our first project using robotic soldering in 2018 and a special NPL Good Practice Guide with Dr Chris Hunt using high temperature alloys. In the NPL project we included both contact and laser soldering robots on high and standard lead-free alloys like SnCu and SnAgCu. The authors most recent activity has been with low temperature lead-free Sn/Bi & Sn/Bi/Ag cored wire and standard SAC on a special test board designed for the authors original 2021 Robotic Soldering Experience. More recent work with two suppliers during 2022 and the release of our Robotic Soldering Inspection & Quality Control Wall Charts plus our Low Temperature & Robotic Soldering Defect Photo Library
The eBook will feature the following subjects and links to selected videos on soldering process issues :
Introduction to the technology
Process Steps
Contact Soldering
Laser Soldering
Solder Alloy
Lead-Free SAC
Low Temperature
High Temperature
Low Temperature Solid Wire
Flux or Paste Applications
PCB Design Considerations
Component Assembly & Retention
PCB Assembly Tooling/Jigs & Fixtures
Solder Joint Inspection
Automatic Optical Inspection
X-ray inspection
Process Defects - Causes & Cures
Process Defect Video Links
Robotic Soldering Experience - One Day
Suppliers
Soldering Systems
Materials
Featured Product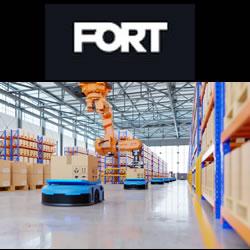 Machine safety and security are two critical components of any industrial operation. Our latest video explores this question and provides insights into how security measures can enhance machine safety. Nivedita Ojha, VP of Product at FORT, breaks down the key considerations when it comes to securing your machines and keeping your workers safe, explaining why there is no safety without security.