This new R&D initiative will be expanded to office/laboratory clusters in the US and Asia.
Physik Instrumente (PI), the global specialist for motion control, nanopositioning technology, and high precision automation, is solidifying its affiliation and working relationships with leading universities and research institutions. A first step was made by establishing a 5,300 sqft collaboration laboratory close to the Karlsruhe Institute of Technology (KIT) and other advanced technical research institutes in Karlsruhe, Germany. "The proximity to these leading institutes promises a strong impetus for our future topics and helps us consolidate and expand our technology leadership," states Markus Spanner, CEO of the PI Group.

PI's research clusters concentrate on future competence areas and will be expanded globally in the US and Asia. "Through our competencies in nanopositioning motion control, we have firmly established PI as development and system partner in the global chip industry, in photonics, and in laser materials processing," emphasizes PI's CEO.
While companies typically emphasize product and production-related R&D, the research clusters are dedicated to future and post-future topics. "We aim to continue to be leaders in our competency areas three, five, and more years from now. The innovation hubs are a crucial component along this journey," asserts Spanner.
Industries Served
Industrial Automation, Semiconductor Manufacturing, Automotive, Silicon Photonics, Quantum Computing, High Resolution Microscopy, Life Sciences
Featured Product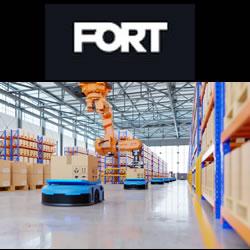 Machine safety and security are two critical components of any industrial operation. Our latest video explores this question and provides insights into how security measures can enhance machine safety. Nivedita Ojha, VP of Product at FORT, breaks down the key considerations when it comes to securing your machines and keeping your workers safe, explaining why there is no safety without security.