Breadalbane Finance launches an innovative Machine Finance service in Edinburgh, offering tailored financial solutions to support local businesses.
In a significant move to bolster the growth of small and medium-sized enterprises (SMEs) in Edinburgh, Breadalbane Finance has announced the introduction of a new service offering: Machine Finance. This innovative solution is designed to provide flexible financing options for businesses seeking to acquire or upgrade their machinery and equipment.

A New Era of Financial Solutions
Understanding the critical role of machinery in various industries, Breadalbane Finance's Machine Finance service is tailored to meet the unique needs of businesses in today's fast-paced market. This service caters to a wide range of sectors, including manufacturing, construction, and agriculture, offering them the financial support they need to thrive.
Tailored Financial Options
The Machine Finance service by Breadalbane Finance offers various financing options, including leasing and hire purchase. This flexibility allows businesses to choose the most suitable financial solution for their specific requirements, ensuring they can acquire the necessary machinery without straining their cash flows.
Why Choose Breadalbane Finance's Machine Finance?
1. Customized Solutions: Understanding that no two businesses are the same, Breadalbane Finance offers personalized Machine Finance options that are tailored to the specific needs and circumstances of each client.
2. Expert Guidance: With a team of experienced financial experts based in Edinburgh, clients receive professional advice to make informed decisions about their machinery investments.
3. Quick and Efficient Service: Recognizing the importance of time in business, Breadalbane Finance ensures a swift and hassle-free application process, allowing businesses to acquire the machinery they need without delay.
4. Competitive Rates: Breadalbane Finance offers Machine Finance solutions at competitive interest rates, making it an affordable option for businesses of all sizes.
Support for Edinburgh's Business Community
As an Edinburgh-based company, Breadalbane Finance is committed to supporting the local business community. By providing Machine Finance solutions, the company aims to contribute to the growth and success of businesses in the region, helping them to compete effectively in both domestic and international markets.
Contact Information
Businesses interested in learning more about Machine Finance options or seeking financial advice can contact Breadalbane Finance at:
• Phone: 0131 281 5343
• Website: https://breadalbanefinance.co.uk/services/specialist-finance/machine-finance/
Breadalbane Finance is located in the heart of Edinburgh, ready to serve the local business community with its expert financial services.
Conclusion
With the launch of its Machine Finance service, Breadalbane Finance is set to become a key player in Edinburgh's financial sector, offering innovative and flexible financial solutions to businesses. This initiative not only supports the growth of local enterprises but also contributes to the overall economic development of the region. Breadalbane Finance invites businesses to explore their Machine Finance options and take a step towards achieving their growth aspirations.
For more information on how Breadalbane Finance can assist your business with Machine Finance, contact our Edinburgh office at 0131 281 5343.
Featured Product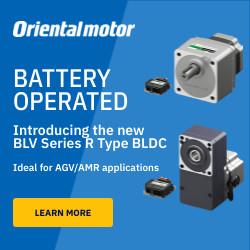 The BLV Series R Type brushless DC motor (BLDC motor) speed control system offers the design of motor and driver significantly reduced in size and weight, yet high-power, and contributes to the battery driven automation. The BLV Series R Type is compatible with the two interfaces of Modbus (RTU) and CANopen communication.