ElectroCraft to release new range of Brushless DC Motors
ElectroCraft to release new range of Brushless DC Motors
ElectroCraft to release new range of Brushless DC Motors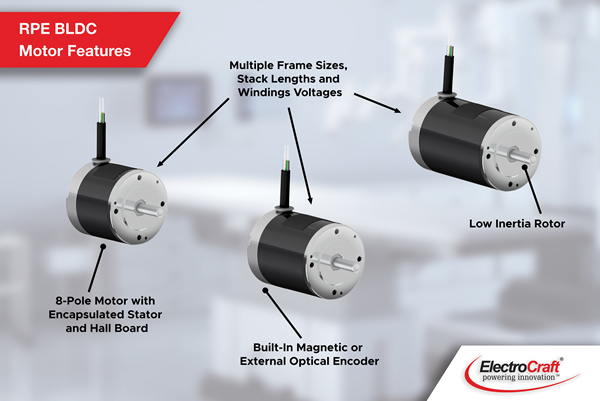 See ElectroCraft at RoboBusiness Booth 217
ElectroCraft will soon release a new range of high-performance brushless DC motors, the ElectroCraft RapidPower™ Enhanced, or RPE Series. This new addition to ElectroCraft's BLDC motor portfolio will offer three popular frame sizes ranging from 42mm up to 85mm.
The new RPE design concept offers a robust combination of performance, flexibility and affordability, providing original equipment manufacturers (OEMs) the perfect platform for a wide range of motion applications. With its many standard features and configurable specifications, the RPE series can be quickly acquired and implemented into a variety of applications, shortening the design cycle for a faster time-to-market. See the ElectroCraft RPE Preview News here
The design of the RPE makes it specifically useful across robotic applications where configurable options are needed.

---
Other Industrial Automation, Robots and Unmanned Vehicles Resources