-Highly qualified audience with 50% of registrants holding C-suite or executive-level positions -Registered guests benefit from a continuation of the event on an online platform -Returning to the February timeframe in 2023
Flexiv's on-site experts demonstrate their latest robotic platforms and let booth visitors test out teleoperation at North America's foremost automation expo.
Productive Robotics Inc. designs and builds industrial collaborative robots and accessories for a wide range of markets. The OB7, OB7 stretch model, MAX 8, and MAX 12 use a proprietary, "no programming" user interface that allows an operator to teach the cobot by simply showing it each step of a task.
Renowned experts from Advanced Robotics for Manufacturing Institute, CESMII, MESA International, MxD, America Makes, DeviceAlliance, and Sonedo to impart highly sought-after insights at next week's event.
The must-attend conference helps manufacturers and engineers navigate supply chain challenges and accelerate the adoption of new technologies to build the smart factory.
The mobile robot RB-ROBOUT can transport loads of up to one ton in indoor industrial environments such as factories or warehouses.
From the RT1000 robotic top load case packer, Box Bot, integrated packaging line and other solutions, Brenton can add efficiencies to your next application.
Records 1 to 7 of 7
Featured Product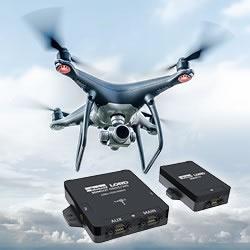 The new complete inertial navigation solution comes with GNSS/INS 3DMGQ7 sensor, 3DMRTK correction modem and real time SensorCloud RTK correction network. The sensor comes with Dual antenna GNSS, tactical grade IMU with centimeter-level accuracy with RTK. Low profile and light weight at 78 grams, this sensor is The sensor is optimized for size and weight in Unmanned Ground Vehicles, mobile robots and autonomous vehicles. The network interface 3DMRTK modem is seamlessly integrated into the 3DMGQ7 sensor supports industry-standard NMEA and RTCM 3.1 protocols. The network RTK support comes with cellular data plan. The SensorCloud RTK is a cloud-based RTK correction system with private encrypted data stream. Check out our G Series and C Series OEM products.