faBrickation: Fast 3D Printing Using Bricks
faBrickation is a new approach to rapid prototyping of functional objects, such as the body of a head-mounted display. The key idea is to save 3D printing time by automatically substituting sub-volumes with standard building blocks — in our case Lego bricks. When making the body for a head-mounted display, for example, getting the optical path right is paramount. Users thus mark the lens mounts as "high-resolution" to indicate that these should later be 3D printed. faBrickator then 3D prints these parts. It also generates instructions that show users how to create everything else from Lego bricks.
Comments (0)
This post does not have any comments. Be the first to leave a comment below.
---
Post A Comment
You must be logged in before you can post a comment. Login now.
Featured Product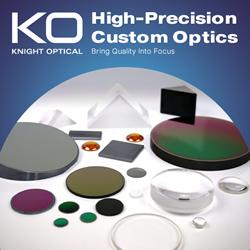 In the era of Industry 4.0, automation and machine learning drive the future. Knight Optical stands at the forefront, collaborating globally to supply precision optical components that power the robotics and automation sector. From UAVs, drones, and robotics to machine vision, LiDAR-driven car sensors, and renewable energy, our optics empower innovation. Optical components play an important role within the industry, including: Optical windows and domes safeguard systems in unmanned vehicles while preserving the field of view for cameras. Infrared lenses with aspheric surfaces elevate thermal imaging. Optical filters excel in machine vision, with colour glass, interference, and dichroic filters in our stock. Knight Optical provides stock components and custom solutions made to your exact specs. With every component undergoing rigorous metrology and QA checks before shipment, you are sure to experience true precision, innovation, and assurance.