3D Printing and Technology Fund Adds Robotics to the Mix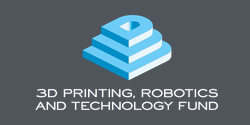 BY BRIAN KRASSENSTEIN for 3DPrint.com: There are several ways one can diversify their holdings within any market. An investor could simply research which firms are out there within a particular industry, like the 3D printing industry, and invest small amounts into each by purchasing shares. The easiest way, however, would be to find a fund that's going to do all the work for you, managed by someone who likely has more experience in the market than you do. There is currently only one main fund which concentrates their efforts primarily on the 3D printing space, the 3D Printing and Technology Fund (TDPNX), managed by CEO Alan M. Meckler, and his son John M. Meckler.
While the fund is currently down approximately 13% YTD, it has outperformed the two largest pure play 3D printing stocks, 3D Systems (NYSE:DDD) and Stratasys (NASDAQ:SSYS), significantly. 3D Systems is down over 44% on the year, and Stratasys down a staggering 58.5%.
Today the fund is making a major change, one that the Mecklers feel should increase opportunity for investors. Up until this point, the fund allocated at least 80% of their capital to what they defined as '3D printing companies' and 'technology companies'. Today this changed, along with the fund's official name. The fund's new name will now be '3D Printing, Robotics and Technology Fund,' while going forward 80% of their capital will now be allocated to what they define as '3D printing companies,' 'robotics companies' and 'technology companies.' Cont'd...
Comments (0)
This post does not have any comments. Be the first to leave a comment below.
---
Post A Comment
You must be logged in before you can post a comment. Login now.
Featured Product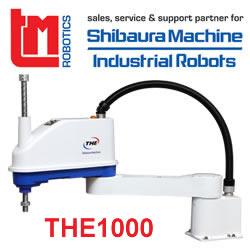 Designed for assembly and inspection applications in the electronics equipment and automobile components industries, the THE600 SCARA is a powerful automation tool. Advancing from the specifications of the existing THE400 SCARA, the THE600 has been developed to meet growing demand for fast-cycle automation. The THE600 model includes improvements in synchronised control and tracking precision. The THE600 is compact in design and offers improved high speed, with 60 per cent higher payload capacity than competing SCARA models in the same price range, making it the price-to-performance leader. Affordable price, impressive performance.