Here comes the drone backlash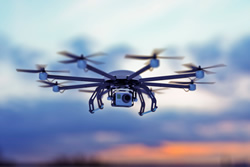 Mike Elgan for Computer World: Consumer drone technology is barely taking off, and already a harsh public backlash is growing.
Your typical garden variety consumer drone is lightweight, battery operated, has four propellers and is controlled by a smartphone. Most have cameras and beam back live video, which can be recorded for posterity. Some have high-quality HD cameras on them, and from that high vantage point can take stunning photos and videos.
Drones are fun. They're exciting. They're accessible. But increasingly, they're becoming unacceptable.
I'm sensing a growing backlash, a kind of social media pitchfork mob against drones and drone fans. It's only a matter of time, and not much time, before it will be politically incorrect to express any kind of enthusiasm for drones in polite company. I fear that many are about to embark on an "everybody knows drones are bad" mentality that will suppress the nascent industry and spoil this innovative and exhilarating technology.
Here's what's driving the coming backlash: Cont'd...
Comments (0)
This post does not have any comments. Be the first to leave a comment below.
---
Post A Comment
You must be logged in before you can post a comment. Login now.
Featured Product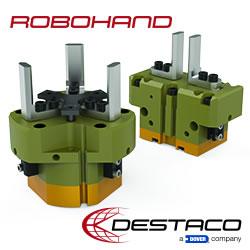 Destaco's Robohand RDH/RTH Series 2 and 3 jaw parallel grippers have a shielded design that deflects chips and other particulate for a more reliable, repeatable operation in part gripping applications ranging from the small and lightweight, to the large and heavy. RDH Series of Rugged, Multi-Purpose Parallel Grippers for Heavy Parts - Designed for high particulate application environments, automotive engine block, gantry systems, and ideal for heavy part gripping The series includes eight sizes for small lightweight to large/heavy part gripping. RTH Series of Powerful, Multi-Purpose Parallel Grippers for Heavy Parts - Designed for large round shaped parts, automotive engine block and gantry systems, and heavy part gripping. They're available in eight sizes for small lightweight to large and heavy part gripping.