Robots Learning Judo Techniques to Fall Down Without Exploding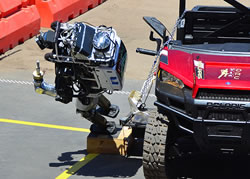 By Evan Ackerman for IEEE Spectrum: The best and worst part of the DARPA Robotics Challenge Finals waswatching all of those huge expensive humanoids topple over in a series of epic faceplants. Faceplants are called faceplants because you're planting your face into the ground as a means of breaking your fall, which usually also breaks your face, among other things. This tends to happen when you're unprepared for falling, which with most robots, is 100 percent of the time. Now researchers at Georgia Tech want to teach humanoid robots to fall more safely with techniques adapted from judo, which might protect them enough to actually be able to get up again.
Falling safely (or, as safely as you can), assuming that you have very little control over the nature of your fall, is all about controlling exactly when and how your body crashes down. During a fall, your body is busy converting potential energy to kinetic energy, all of which has to go somewhere when you hit the ground. If your face hits the ground first, then that's where all the energy goes at once, but if you can manage to contact the ground with a bunch of different parts of your body at different times on the way down, the energy will be spread out. Ideally, the energy gets spread out to the point where each individual impact doesn't do enough damage to hurt you in a permanent sort of way. Cont'd...
Comments (0)
This post does not have any comments. Be the first to leave a comment below.
---
Post A Comment
You must be logged in before you can post a comment. Login now.
Featured Product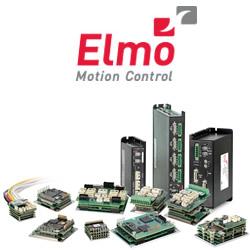 Gold Solo Triple Twitter is an ultra-high-current servo drive, capable of delivering up to 270A/60VDC, 240A/80VDC, 210A/100VDC and 100A/200VDC. The drive delivers up to 17 kW electrical power in a compact package (EtherCAT: 152.68 cm3 or CAN: 144.32 cm3). This advanced, high power density servo drive provides top performance, advanced networking and built-in safety, as well as a fully featured motion controller and local intelligence. As part of the Gold product line, it is fully programmable with the Elmo Motion Control language. The Gold Solo Triple Twitter is available in a variety of models. There are multiple power rating options, different communication options, a number of feedback options and different I/O configuration possibilities. The Gold Solo Triple Twitter can be used in a variety of industrial applications, including medical, robotics, semiconductors and material handling fields.