HACKLET 93 – ROBOTICS TOOLKIT AND ESP8266 PACKET INJECTION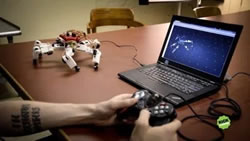 Adam Fabio for Hackaday: [Kevin Harrington] loves robots, but hates reinventing the wheel every time he creates a new machine. He's built BowlerStudio: A robotics development platform to combat this problem. BowlerStudio was asemifinalist in the 2015 Hackaday Prize. BowlerStudio is a soup-to-nuts platform for creating all sorts of robots. [Kevin] has integrated Computer Aided Design (CAD), 3D modeling, kinematics, machine vision, and a simulation engine complete with physics modeling into one whopper of a software package. To prove how versatile the system is, he designed a hexapod robot in the CAD portion of the program. The robot then taught itself to walk in the simulation. Once the design was 3D printed, the real robot walked right off the bread board. [Kevin] linked the hardware and software with DyIO, another of his projects.
BowlerStudio is a huge boon for just about any robotics hacker, as well as educators. An entire curriculum could be created around the system. Thanks to its Java roots, BowlerStudio is also a multi-platform. [Kevin] has binaries ready to go for Windows, Mac, and Ubuntu. Cont'd...
Comments (0)
This post does not have any comments. Be the first to leave a comment below.
---
Post A Comment
You must be logged in before you can post a comment. Login now.
Featured Product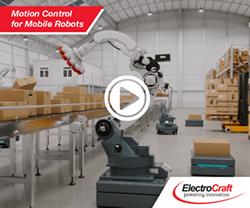 Featuring a high torque-density brushless DC motor with integrated single-stage planetary gearbox and wheel assembly. ElectroCraft's MPW52 integrates a 14-pole Brushless DC motor with a heavy-duty, single-stage planetary gearbox mounted inside the hub of an aluminum wheel with polyurethane tread. Designed for mobile platform traction systems with optional encoder feedback to support positioning capability and electromagnetic brake to hold position when power is removed. The MPW52 combines optimum performance with high-efficiency, quiet operation and long life.