Shockingly, Robots Are Really Bad at Waiting Tables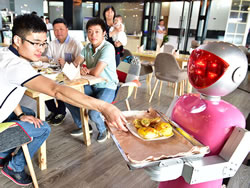 Evan Ackerman for IEEE Spectrum: According to Chinese newspaper Workers' Daily, two restaurants in Guangzhou, China, that gained some amount of notoriety for their use of robotic waiters have now been forced to close down. One employee said, "the robots weren't able to carry soup or other food steady and they would frequently break down. The boss has decided never to use them again." Yeah, we can't say we're surprised.
As far as I can tell, all of these waiter robots can do essentially one thing: travel along a set path while holding food. They can probably stop at specific tables, and maybe turn or sense when something has been taken from them, but that seems to be about it. "Their skills are somewhat limited," a robot restaurant employee told Workers' Daily. "They can't take orders or pour hot water for customers." Those are just two of the many, many more skills that human servers have, because it's necessary to have many, many more skills than this to be a good server. Cont'd...
Comments (0)
This post does not have any comments. Be the first to leave a comment below.
---
Post A Comment
You must be logged in before you can post a comment. Login now.
Featured Product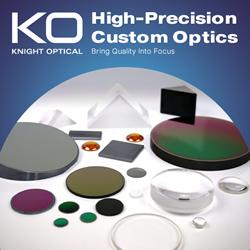 Knight Optical (KO) has provided discerning engineers, designers, and the like from the automation sector with dependable, premium-quality optics for over three decades. Throughout this time, the leading supplier has helped refine the precision of some of the world's most innovative technologies and partnered with a wide range of companies throughout the industry. In this article, Automation talks to KO about its involvement in the sector and, ultimately, finds out more about how the optical brand can help your supply chain process.