Scientists develop bee model that will impact the development of aerial robotics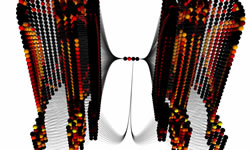 Phys.org: Scientists have built a computer model that shows how bees use vision to detect the movement of the world around them and avoid crashing. This research, published in PLOS Computational Biology, is an important step in understanding how the bee brain processes the visual world and will aid the development of robotics.
The study led by Alexander Cope and his coauthors at the University of Sheffield shows how bees estimate the speed of motion, or optic flow, of the visual world around them and use this to control their flight. The model is based on Honeybees as they are excellent navigators and explorers, and use vision extensively in these tasks, despite having a brain of only one million neurons (in comparison to the human brain's 100 billion).
The model shows how bees are capable of navigating complex environments by using a simple extension to the known neural circuits, within the environment of a virtual world. The model then reproduces the detailed behaviour of real bees by using optic flow to fly down a corridor, and also matches up with how their neurons respond. Cont'd...
Comments (0)
This post does not have any comments. Be the first to leave a comment below.
---
Post A Comment
You must be logged in before you can post a comment. Login now.
Featured Product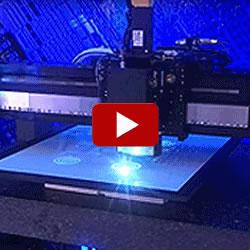 A traditional gantry system employs X-Y or X-Y-Z range of motion. Mounted on a base plate, usually granite, 2 parallel rails constitute the synchronized Y axis motion while the cross axis (bridge axis) provides the X motion. A vertical axis can be added on the bridge for the Z motion. A Split Bridge system can be less complex than a traditional gantry system because synchronization of the two parallel linear motors is not required. Both systems are used in industrial production, testing, and additive manufacturing.