Boston Dynamics posts video of one of the quietest robots ever being built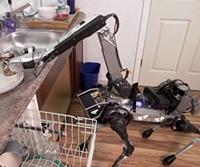 John DiPietro for NHVoice: Lately, Boston Dynamics has released a new video of its robot called Mini Spot. In the video, the robot is seen running around outside, planning around objects in a home and climbing up stairs. The best part of the video is how delicately the robot picks up a wine glass and puts into the dishwasher.
The wine-glass act has been highlight as it could be judged as to how much skilled is the robot in handling delicate things. For robots to safely operate around humans they need to be able to sense their environment and capable of knowing how mighty they are.
Mini Spot weighs 55 lbs and is all electric and runs for around 90 minutes on a charge depending on what is it doing. The robot is having many sensors, including depth cameras, a solid state gyro and proprioception sensors in its limbs. Cont'd...
Comments (0)
This post does not have any comments. Be the first to leave a comment below.
---
Post A Comment
You must be logged in before you can post a comment. Login now.
Featured Product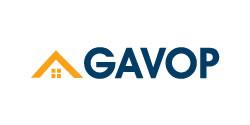 Gavop provides in depth research on housing, real estate and insurance topics.