University of Surrey presents a roadmap of space robotics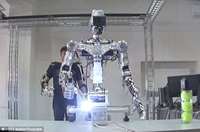 ABIGAIL BEALL FOR MAILONLINE: Many people spend their childhood peering up into the vast expanse of the sky, dreaming of growing up to become an astronaut. But these dreams could be dashed as the idea of people venturing into space will one day become a distant memory, according to a report published today. Robots will eventually have enough capabilities to replace humans and other animals on space missions, experts have said. Many missions involving humans in space are dangerous and expensive. But for years robots have been sent to places humans could not venture, like the rovers venturing to the edges of our solar system. According to European Space Agency (Esa) Astronaut Roberto Vittori, who launched a paper on space robotics and autonomous systems, robots can help carry out these dangerous missions. Cont'd...
Comments (1)
I think this article about Artificial Intelligence and Machine Learning could be interesting too http://ai.business/2016/07/03/artificial-intelligence-and-machine-learning-explained/
Post A Comment
You must be logged in before you can post a comment. Login now.
Featured Product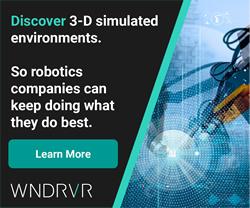 Develop new robotic capabilities with ROS 2 for VxWorks. ROS 2 for VxWorks® project provides custom modifications and build scripts to integrate the Robot Operating System 2 (ROS 2) framework with VxWorks 7. ROS 2 is a set of software libraries and tools that aid in building robot applications. Build ROS 2 for VxWorks using 1) with a VxWorks SDK that is available on the site under a free non-commercial use license; or via 2) with a commercially-licensed VxWorks product.