Stanford study concludes next generation of robots won't try to kill us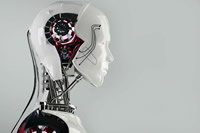 Bruce Brown for DigitalTrends: It sounds like we can all take a breath and forget about robot attacks occurring — at least anytime soon. Robots turning against their makers is a common theme in science fiction. However, there's "no cause for concern that AI poses an imminent threat to humanity," according to Fast Company, citing the first report from the One Hundred Year Study on Artificial Intelligence (AI100).
The Stanford University-hosted project represents a standing committee of AI scientists. The AI100 project is ongoing but will not issue reports annually — the next one will be published "in a few years." The first report, Artificial Intelligence and Life in 2030, downloadable at this link, looks at how advances in AI will make a difference in the U.S. between now and 2030. Areas of change explored by the report include transportation, healthcare, education, the workplace, and policing and public safety. Cont'd...
Comments (0)
This post does not have any comments. Be the first to leave a comment below.
---
Post A Comment
You must be logged in before you can post a comment. Login now.
Featured Product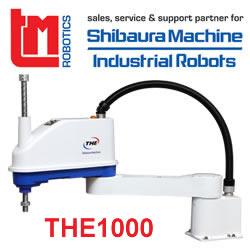 Designed for assembly and inspection applications in the electronics equipment and automobile components industries, the THE600 SCARA is a powerful automation tool. Advancing from the specifications of the existing THE400 SCARA, the THE600 has been developed to meet growing demand for fast-cycle automation. The THE600 model includes improvements in synchronised control and tracking precision. The THE600 is compact in design and offers improved high speed, with 60 per cent higher payload capacity than competing SCARA models in the same price range, making it the price-to-performance leader. Affordable price, impressive performance.