Drones and robots are headed to ISC West 2017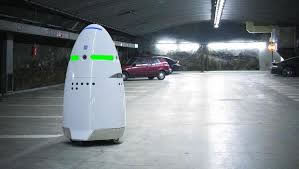 Spencer Ives for Security Systems News: Drones and robots will have a notable presence at ISC West 2017 with the show's inaugural Unmanned Security Expo @ ISC West.
Incorporating this new technology fits ISC West's development. "This is part of our regular process here at ISC. We always look at the show as a constantly evolving entity. We never want to deliver the exact same event year after year. We want to constantly be on the forefront with new technology and really reflecting the future of the industry," Sherida Sessa, industry vice president for ISC Events, told Security Systems News.
The Unmanned Security Expo will have its own section of the show floor, marked by banners and different colored carpeting. The area will feature a "flying cage" that allows ground-based robots and aerial drones to display their movement capabilities. The expo currently has about 30 exhibitors, according to Sessa, with more still joining as of mid-March.
In the very early phases of the Unmanned Security Expo, ISC West was looking primarily at aerial drones. "We've learned that really it goes much further than that and, so, the Unmanned Security Expo reflects that," said Sessa. "It's not just the drones in the air—although that is a significant portion of it. There's a nice selection of ground robots … as well as all of the software and applications that support those products." Full Article:
Comments (0)
This post does not have any comments. Be the first to leave a comment below.
---
Post A Comment
You must be logged in before you can post a comment. Login now.
Featured Product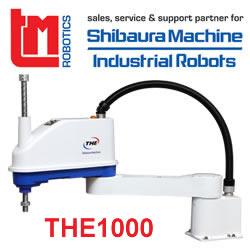 Designed for assembly and inspection applications in the electronics equipment and automobile components industries, the THE600 SCARA is a powerful automation tool. Advancing from the specifications of the existing THE400 SCARA, the THE600 has been developed to meet growing demand for fast-cycle automation. The THE600 model includes improvements in synchronised control and tracking precision. The THE600 is compact in design and offers improved high speed, with 60 per cent higher payload capacity than competing SCARA models in the same price range, making it the price-to-performance leader. Affordable price, impressive performance.