A problem that keeps warehouse work from being fully automated has just been solved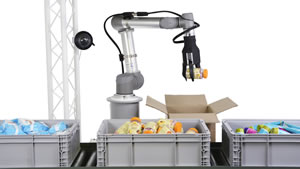 Sarah Kessler for Quartz: Amazon, the largest US ecommerce company, has about 45,000 robots working in its warehouses, but so far they don't seem to be taking jobs from people. That's partly because today's commercially feasible robots are only capable of doing a small piece of the work involved in packaging an order.
But robots may soon take on a larger share of warehouse work.
A startup called RightHand robotics recently began piloting technology that automates a task robots have previously struggled to master: recognizing and picking up items from boxes. RightHand can't say which companies are part of its pilot project and Amazon didn't reply to a request for comment. But the new technology could help the ecommerce giant with a problem that has long vexed it. Full Article:
Comments (0)
This post does not have any comments. Be the first to leave a comment below.
---
Post A Comment
You must be logged in before you can post a comment. Login now.
Featured Product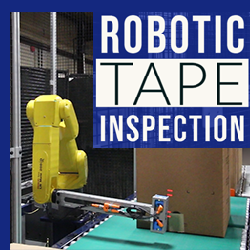 Do you have issues with overfilled cases, spilled cases, ruined product, unstable pallets, and end customer complaints because of improperly sealed cases? An inline tape inspection station can solve this issue and save you time and money. Contact Motion Controls Robotics (sales@mcri-us.com) to confirm rate and tape/case type.