Robotic Construction Platform Creates Large Buildings on Demand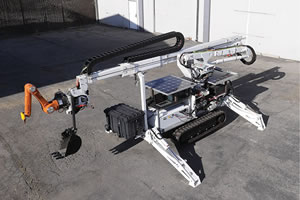 Evan Ackerman for IEEE Spectrum: Construction seems like an industry that, were I still living in Silicon Valley, I would be tempted to call "ripe for disruption." Researchers at the MIT Media Lab agree, pointing out in a paper just published in Science Robotics that construction "relies on traditional fabrication technologies that are dangerous, slow, and energy-intensive." Hey, sounds like a job for some robots, right?
The Media Lab's paper introduces the Digital Construction Platform (DCP), which is "an automated construction system capable of customized on-site fabrication of architectural-scale structures." In other words, it's a robot arm that uses additive construction techniques to build large structures safely, quickly, and even (in some cases) renewably.
Some of the most interesting robots we've seen over recent years have used additive manufacturing to build small-scale structures, or even build themselves. Large-scale robotic construction has also been an area of active research, but none of the concepts or prototypes have really panned out. There have been bricklaying robots, gantry robots that can 3D print buildings out of concrete, and even drones that build walls by transporting one brick at a time. The most practical of these solutions are probably the gantry-based 3D printers, but the big disadvantage of them is that they work best if you set them up somewhere and let them churn out prefabricated buildings. Full Article:
Comments (0)
This post does not have any comments. Be the first to leave a comment below.
---
Post A Comment
You must be logged in before you can post a comment. Login now.
Featured Product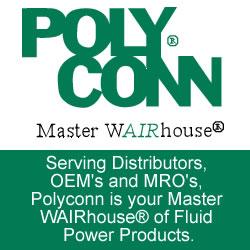 We can produce pneumatic hose and other pneumatic products to match your exact specifications. Our proficient engineering and quality management, coupled with outstanding customer service means Polyconn delivers high quality pneumatic components at competitive prices. Place your order or contact Polyconn for more information on our pneumatic hoses, pneumatic manifolds, Duratec® Pipe or any of our other top quality pneumatic products and components.