New Army technology enables simultaneous multiple drone control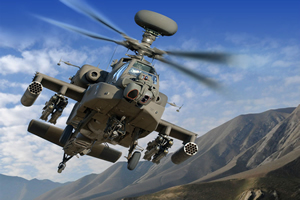 Kris Osborn for Defense Systems: The Army has developed technology which enables drone air commanders to operate and view the real-time video feeds of multiple drones for helicopter crews simultaneously, improving existing service Manned-Unmanned Teaming (MUM-T), service officials said.
The emerging technology expands upon currently operational MUM-T that allows Apache and Kiowa helicopter crews to view real-time feeds from nearby drones while also controlling the sensor payload.
The new system, called Supervisory Controller for Optimal Role Allocation for Cueing of Human Operators (SCORCH), takes this technology a step further by giving in-flight helicopter crews an ability to view multiple drone feeds simultaneously.
"SCORCH is a system consisting of intelligent UAS autonomous behaviors and an advanced user interface that allows a single operator to effectively control up to three UAS simultaneously," said Dr. Grant Taylor, Aviation Development Directorate Engineering Research Psychologist.
Service innovators, working with the Army Aviation and Missile Research, Development and Engineering Center (AMRDEC), said that new interfaces are part of a long-term Army project aimed at advancing sensor-to-shooter time for helicopter attack missions.
The most recent operational MUM-T technology, called Level 4 LOI (Level of Interoperability 4), has been used with great success in Afghanistan by the 1-229th Attack Reconnaissance Battalion. Full Article:
Comments (0)
This post does not have any comments. Be the first to leave a comment below.
---
Post A Comment
You must be logged in before you can post a comment. Login now.
Featured Product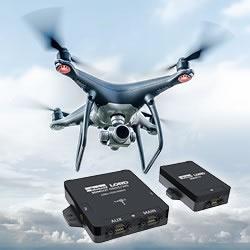 The new complete inertial navigation solution comes with GNSS/INS 3DMGQ7 sensor, 3DMRTK correction modem and real time SensorCloud RTK correction network. The sensor comes with Dual antenna GNSS, tactical grade IMU with centimeter-level accuracy with RTK. Low profile and light weight at 78 grams, this sensor is The sensor is optimized for size and weight in Unmanned Ground Vehicles, mobile robots and autonomous vehicles. The network interface 3DMRTK modem is seamlessly integrated into the 3DMGQ7 sensor supports industry-standard NMEA and RTCM 3.1 protocols. The network RTK support comes with cellular data plan. The SensorCloud RTK is a cloud-based RTK correction system with private encrypted data stream. Check out our G Series and C Series OEM products.