AN OPEN LETTER TO THE UNITED NATIONS CONVENTION ON CERTAIN CONVENTIONAL WEAPONS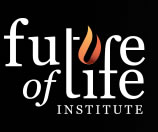 As companies building the technologies in Artificial Intelligence and Robotics that may be repurposed to develop autonomous weapons, we feel especially responsible in raising this alarm. We warmly welcome the decision of the UN's Conference of the Convention on Certain Conventional Weapons (CCW) to establish a Group of Governmental Experts (GGE) on Lethal Autonomous Weapon Systems. Many of our researchers and engineers are eager to offer technical advice to your deliberations.
We commend the appointment of Ambassador Amandeep Singh Gill of India as chair of the GGE. We entreat the High Contracting Parties participating in the GGE to work hard at finding means to prevent an arms race in these weapons, to protect civilians from their misuse, and to avoid the destabilizing effects of these technologies. We regret that the GGE's first meeting, which was due to start today (August 21, 2017), has been cancelled due to a small number of states failing to pay their financial contributions to the UN. We urge the High Contracting Parties therefore to double their efforts at the first meeting of the GGE now planned for November.
Lethal autonomous weapons threaten to become the third revolution in warfare. Once developed, they will permit armed conflict to be fought at a scale greater than ever, and at timescales faster than humans can comprehend. These can be weapons of terror, weapons that despots and terrorists use against innocent populations, and weapons hacked to behave in undesirable ways. We do not have long to act. Once this Pandora's box is opened, it will be hard to close. We therefore implore the High Contracting Parties to find a way to protect us all from these dangers. Full
Comments (0)
This post does not have any comments. Be the first to leave a comment below.
---
Post A Comment
You must be logged in before you can post a comment. Login now.
Featured Product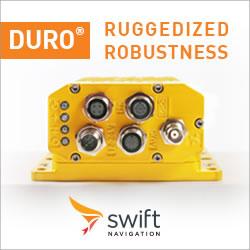 Duro® is a ruggedized version of the Piksi® Multi RTK GNSS receiver from Swift Navigation. Built to be tough, Duro is ideal for robotics applications and is designed for integration into existing equipment. This affordable, easy-to-deploy GNSS sensor is protected against weather, moisture, vibration, dust, water immersion and the unexpected that can occur in outdoor long-term deployments. Download the Duro vibration testing white paper from Swift Navigation.