This Robot Tractor is ready to disrupt construction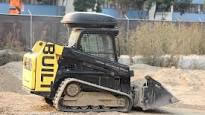 Matt Simon for Wired: ZIPPING AROUND LIKE a bumblebee, the little black-and-yellow tractor claws its bucket into one of San Francisco's few vacant lots, kicking up a puff of dust. Payload secured, it backs up—beep, beep, beep—whips around, and speeds to its dirt pile, stopping so quickly that it tips forward on two wheels. It drops its quarry and backs up—beep, beep, beep—then speeds back to its excavation for another bucketful.
Atop the tractor is, of all things, a cargo carrier, like one you'd put on your car. But instead of carrying camping gear, it's packed with electronics. Because no one is sitting in this Bobcat tractor—it's operating itself, autonomously zipping around a lot lined with 4,500-pound concrete blocks. You know, for the safety of the community.
In this dusty arena, a startup called Built Robotics is testing what it thinks is the future of construction: the autonomous track loader. Give it coordinates, tell it what size the hole should be, hit enter, and it tears off and digs the thing with impressive accuracy.
Really, this tractor is not unlike a self-driving car. It uses lidar—that is, it spews lasers—to see the world directly in front of it. The difference being, this lidar is specially designed to work in the high-vibration, high-impact world of construction excavation. The lasers also allow the robot to measure the amount of material it's scooped up.
But the ATL has one big advantage over self-driving cars: It's scooting around a relatively static, structured environment. Roads, they're chaos. A job site isn't exactly peaceful, but at least the robot is working in a confined space. So to position the robot, Built Robotics uses what's known as augmented GPS, which combines an on-site base station and satellites to produce location data down to the centimeter. Full Article and Video:
Comments (0)
This post does not have any comments. Be the first to leave a comment below.
---
Post A Comment
You must be logged in before you can post a comment. Login now.
Featured Product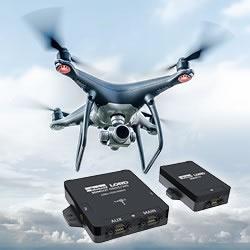 The new complete inertial navigation solution comes with GNSS/INS 3DMGQ7 sensor, 3DMRTK correction modem and real time SensorCloud RTK correction network. The sensor comes with Dual antenna GNSS, tactical grade IMU with centimeter-level accuracy with RTK. Low profile and light weight at 78 grams, this sensor is The sensor is optimized for size and weight in Unmanned Ground Vehicles, mobile robots and autonomous vehicles. The network interface 3DMRTK modem is seamlessly integrated into the 3DMGQ7 sensor supports industry-standard NMEA and RTCM 3.1 protocols. The network RTK support comes with cellular data plan. The SensorCloud RTK is a cloud-based RTK correction system with private encrypted data stream. Check out our G Series and C Series OEM products.