DARPA laying groundwork for growth in-space robotics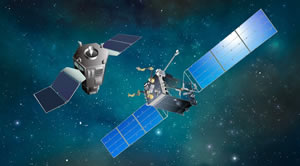 Sandra Erwin for Space News: The forward-leaning technology arm of the U.S. Defense Department is betting that in just a few years, the business of sending robots to high orbit to repair and refresh satellites will be so successful that the government and the industry should now begin to discuss rules and protocols.
"We need to work on a set of rules," Defense Advanced Research Projects Agency Program Manager Todd Master told SpaceNews.
DARPA recently launched a "Consortium for Execution of Rendezvous and Servicing Operations" to start bringing the industry to the table. The agency is hoping all major industry players will join the group, including geosynchronous satellite operators and the handful of firms preparing to offer in-orbit robotic servicing of satellites.
This effort has been years in the making. DARPA pioneered the concept of using robots for in-space repairs and more recently invested millions of dollars in a public-private partnership with Space Systems Loral to build an autonomous vehicle for servicing satellites 36,000 kilometers above Earth.
Master said the lack of clear, widely accepted technical and safety standards for the performance of on-orbit activities involving commercial satellites remains a major obstacle to the expansion of the industry.
The federal government has set up regulatory bodies for space operations — the Federal Aviation Administration runs launch, the Federal Communications Commission oversees satellite communications, the National Oceanic and Atmospheric Administration regulates Earth imaging. But there is no rule-making body for the new and mostly unknown activity of in-orbit services.
"How do we ensure this is conducted in a safe and responsible fashion?" Master asked. The consortium, he said, will be expected to adopt a set of nonbinding rules that the industry will voluntarily agree to comply with. Full Article:
Comments (0)
This post does not have any comments. Be the first to leave a comment below.
---
Post A Comment
You must be logged in before you can post a comment. Login now.
Featured Product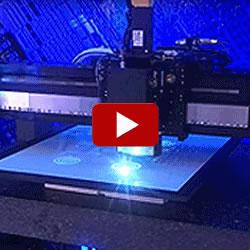 A traditional gantry system employs X-Y or X-Y-Z range of motion. Mounted on a base plate, usually granite, 2 parallel rails constitute the synchronized Y axis motion while the cross axis (bridge axis) provides the X motion. A vertical axis can be added on the bridge for the Z motion. A Split Bridge system can be less complex than a traditional gantry system because synchronization of the two parallel linear motors is not required. Both systems are used in industrial production, testing, and additive manufacturing.