Furrion Showcases World's First Exo-Bionic Racing Mech in Motion and Unveils X1 Mech Racing
At the 2018 Consumer Electronics Show (CES), Furrion's Prosthesis, the world's first exo-bionic racing mech, towered over their booth as the development team unveiled a short film revealing the first look of Prosthesis in motion and the launch of a brand-new sport–– the X1 Mech Racing League. While at first glance Prosthesis looks like an intimidating robot, it is actually an entirely new breed of large-scale, human-piloted, high-performance, exo-bionic technology.
"Prosthesis is the first innovation of our Exo-Bionics division, and we are excited about the potential the future holds," said Matt Fidler, co-founder and chief marketing officer of Furrion. "Jonathan Tippett started this concept ten years ago as an art project, trying to build a human controlled machine. From there the idea grew into developing a brand-new human skill (mech racing) that would explore the relationship between man and machine. We think athletes will be excited about the challenge of the new mech racing category, and we are proud to be the innovators of a new sport."
Prosthesis stands at nearly 15 feet tall, 18 feet wide and weighs more than 8,000 pounds. As the flagship competitor in mech racing, Prothesis will eventually be able to run up to 20 mph, step over obstacles and run for up to one hour on a single charge. The frame is made out of chromoly steel, a high-performance alloy used in sports and aerospace. Both durable and agile, it is capable of tackling any terrain.
"This past year has been a phenomenal experience," noted Tippett, Prosthesis' creator, pilot and the chief technology officer of Furrion Exo-Bionics. "Because no one has ever attempted this before, I don't think any of us realized the learning curve of getting an 8,000-pound machine to move as one with the pilot's body movements. But now that we have done it, I can honestly say it has been a wild ride, literally, and a dream come true. The film shows us training in the desert in the terrain the mech was built for, and it was incredible to get it out on the open flats. We have made tremendous progress and are looking forward to building the next mech."
Furrion believes the future belongs to electric power systems, and these high-performance machines will serve as an ideal platform for the technology. When paired with Furrion's Net Zero Power Systems, mech racing will be a closed-loop, zero-emissions sport.
Prosthesis is outfitted with Furrion's Vision S observation camera system for safety and a secondary vantage point. Prosthesis is just the first product from the Furrion Exo-Bionics division, with more to come. Furrion will continue innovating with the creation of smaller and more agile mechs––allowing the racer greater flexibility––and will eventually produce a model that athletes can purchase for mech racing. Furrion Exo-Bionics is an initiative focused on the development of large-scale, high-performance exo-bionic technology.
With the announcement of the X1 Mech Racing League, Furrion will be working with new partners, sponsors and athletes to bring the league to life. The next step is the creation of a second mech, similar to Prosthesis, to demonstrate what mech racing will look like.
"The X1 Mech Racing League will be unlike anything anyone has ever seen before," said Fidler. "We feel this is a sport whose time has come. People have been dreaming of large-scale, high-performance exo-bionic machines for decades, and we're excited to be at the forefront. The interest in mech racing is huge and, of course, it won't happen overnight, but we are excited about working with new partners to make it a reality."
About FURRION
Furrion (http://www.furrion.com) is a global technology company that designs and manufactures products and services that enhance consumer lifestyles. As a leading supplier of luxury products to various industries, Furrion's portfolio includes electronics, appliances, renewable energy, automotive navigation, information technology, power management systems, electrical components and robotics.
Comments (0)
This post does not have any comments. Be the first to leave a comment below.
---
Post A Comment
You must be logged in before you can post a comment. Login now.
Featured Product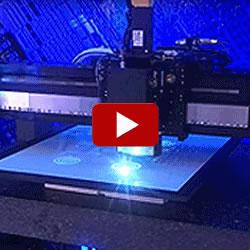 PI provides standard and custom linear, rotary, and spherical air bearing systems. They are available with 3-phase motors or voice coil motors, integral optical linear encoders. Our air bearings / and systems serve OEM, industrial, and research markets.