AI PERFECTING THE ART OF PERFUME MAKING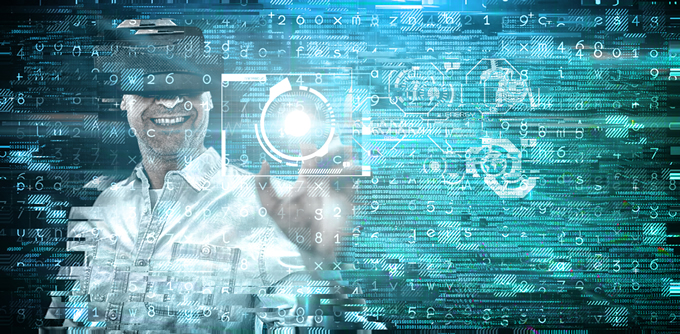 The French have dominated the realm of fragrance since the 16th century. In fact, Grasse in France is globally renowned as the perfume capital of the world. Interestingly, the sharp skill involved in discerning and recalling the minute difference in fragrances earned the French perfumers the moniker Le Nez (the nose), and today, it has become a popular connotation of the term. Perfume making is indeed a craft that requires heightened sensory perception. However, long gone are the days when every iconic perfume was the result of artisanal knowledge and skills. In a fascinating development in the field, Artificial Intelligence has entered the business of perfume making and soon robots may redefine the perfume industry to emerge as the noses of the future. Given that, today, there are robots with electronic noses that can smell blood, urine, sweat, and alcohol, it comes as no surprise that most perfumeries across the world have begun experimenting with robots and artificial intelligence. Herein, Megter explores some of the latest developments in this field.
In a move to accelerate their perfume development, 124-year-old Swiss flavor and fragrance giant Givaudan launched an AI program, Carto, which optimizes their production by making perfume recommendations based on a chart that details the individual properties of different fragrances. This touch-screen interface goes through multiple data sets from the brand's library, including market research, consumer data, historical fragrance formulas, and such to arrive at each fragrance recommendation. Carto eliminates the need for using spreadsheets and fragrance pyramids, which could be more time-consuming. Also, it includes an instant-sampling robot to facilitate quick trials of the newly created samples. Reportedly, in the future, Givaudan plans to incorporate the user's preferences and opinions into this whole process. Netherlands-based Scentronix's Algorithmic Perfumery also follows a similar strategy of manufacture: using an AI system that learns and stores information to create personalized fragrances.
Similarly, Symrise, the German producer of flavors and fragrances, in partnership with IBM Research, developed a software, Philyra, which uses machine learning to create exclusive scents. Relying on a vast database comprising thousands of fragrance formulas, historical reference points such as previously successful combinations and raw materials used, Philyra not only generates fresh fragrances but also identifies patterns to predict aspects such as alternative raw materials, potential target groups to a specific composition, consumer response to a particular combination, etc. Notably, one of Brazil's leading cosmetics companies, O Boticário, added two perfumes crafted by Philyra to their 2019 lineup.
Contemporary French perfumery, Ex Nihilo, is also challenging the conventional idea of perfume manufacturing with their quirky, unique themes, and more importantly, with their robot Osmologue. Drawing inspiration from unusual and unexplored segments, Ex Nihilo's fragrance profile is a far cry from the traditional floral and fruity notes. Osmologue tweaks existing Ex Nihilo fragrances to create customized fragrances based on a customer's preferences. It also readily prepares a new concoction for every individual customer right in front of them.
Not only has AI optimized the manufacturing of perfumes, but it has also elevated the user's overall experience of selecting and sourcing the most suitable fragrance with applications such as Sommelier du Parfum. The app learns of each user's likes and lifestyle and based on this data, it recommends perfumes from a vast database of over 30,000 fragrances. It gives an elaborate account of perfumes suggested for each user, including the manufacturer's history and ingredients. Once the users decide on the fragrances they want to try from the suggested list, the app identifies all the stores nearby that sell those specific perfumes. The app's database includes fragrances that are available across 8000 stores in the U.S.
The landscape of robotics assuming anthropomorphic characteristics changed in 2014 when Blanca Lorena Villarreal developed the electronic nose. While robots could, till then, perceive pixels and soundwaves, it was the first time, however, that it was built with an olfactory system. E-nose recognizes a range of smells and collects information on them to run algorithms that track the source. How is an e-nose particularly helpful? Firstly, it can be integrated into many other devices, which can enhance its overall function to include many more features. Secondly, in terms of accuracy, it would prove to be much more effective, especially in the case of time-bound situations like search-and-rescue operations, for example.
In perfume making, AI helps to eliminate cultural influences and personal error. A robot or software can handle the ingredients more deftly and precisely. However, the ultimate purpose of robots in this field is only to assist the perfumers. Therefore, they do not, in any way, invalidate the skills of a perfumer. Robots manufacturing perfumes can only be programmed to perform specific tasks based on existing data. Therefore, we are only looking at a human-robot collaboration here and not a threat to human employment. The future with AI in this field, looks promising; considering robots can sense patterns and suggest alternative raw materials, there is a better chance of improving the quality of the final output with the use of AI.
Comments (0)
This post does not have any comments. Be the first to leave a comment below.
---
Post A Comment
You must be logged in before you can post a comment. Login now.
Featured Product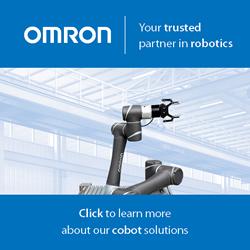 Humans and robots can now share tasks - and this new partnership is on the verge of revolutionizing the production line. Today's drivers like data-driven services, decreasing product lifetimes and the need for product differentiation are putting flexibility paramount, and no technology is better suited to meet these needs than the Omron TM Series Collaborative Robot. With force feedback, collision detection technology and an intuitive, hand-guided teaching mechanism, the TM Series cobot is designed to work in immediate proximity to a human worker and is easier than ever to train on new tasks.