FIVE BEST ROBOT COFFEE BARISTAS
Drinking coffee has become an integral part of society, with people consuming multiple cups in a day of different varieties. Coffee robot baristas are one of the latest forms of machines in the world of coffee automation. They deliver delicious cups of coffee in the most efficient manner and with almost no errors. Several companies around the world have begun to embrace this invention.
The robot baristas produced by different companies, are built differently but are geared towards one goal; to serve great cups of coffee with precision and efficiency. The robot baristas are an evolving technological development made to deliver great cups of coffee and to cut back on several factors including human deficiencies like tiredness and falling sick. The robot baristas have several qualities that make them unique and they include consistency and great delivery; getting the orders right and storing a particular order for future purposes; reduction of long waiting lines; reduction of labor shortage etc. Now onto the top five robot coffee baristas in no particular order.
Briggo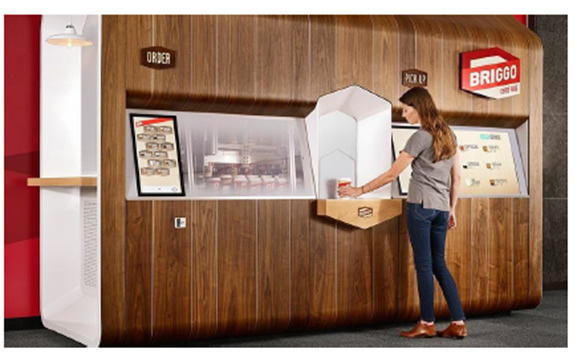 Briggo is a United States company based in Austin Texas. It was founded in 2011 and have pulled in about twenty million dollars in investment toward their robot barista coffee haus.
Unlike other companies using a robotic arm or other forms, Briggo's coffee haus is a self-contained robot café and it's said to resemble a log cabin. This robot barista in the form of a robot café produces 100 cups of coffee in an hour, equaling the task of three to four baristas.
They have a varying menu offering plain coffee to special ones. It is particularly known for its gourmet quality coffee and this is achieved with the use of top-quality ingredients. With coffee haus, you can personalize your drink to your taste with options ranging from temperature, creamers, flavors etc. Cups of coffee are ordered using an application and you get a message when the order is ready for you to go pick it up.
The main aim of Briggo is to reduce lines, counter confusions and misspelled names as done by human baristas.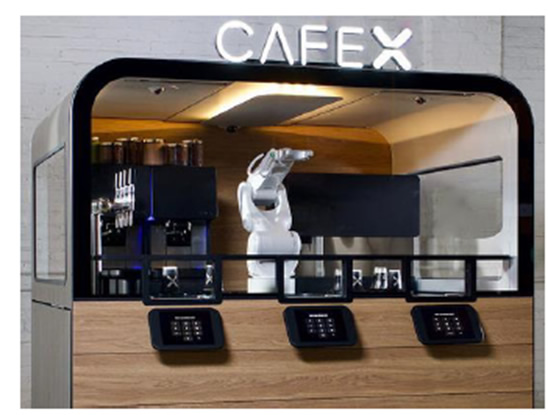 Cafe X
Cafe X is a California based company founded in 2015. It produced a robot barista to deliver delivers awesome cups of coffee while still retaining the warmth of ordering from a human barista. It focuses on giving every customer a wonderful coffee experience. Café X built a robot found inside a kiosk which looks like an aquarium. Orders can be made by interacting with the machine through a tablet that operates with the system. The robot barista makes use of its six-axis robotic arm to carry out the operation needed to make a cup. With great precision, it makes about 120 cups of coffee in an hour. The robot barista is a high speed controlled food factory and has a wide menu ranging from latte, matcha latte to single-origin espresso etc. with frothy milk of different kinds. It has a friendly 'ta-da' gesture it does when giving the coffee to a customer.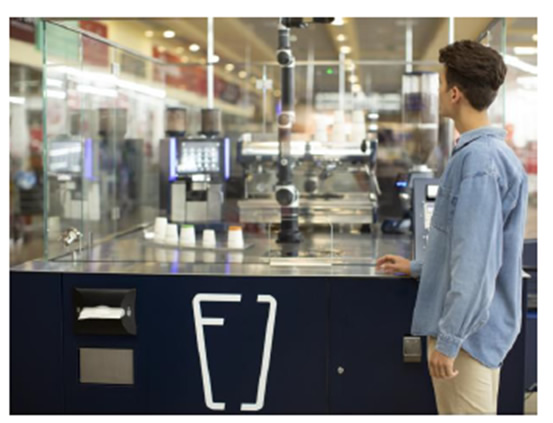 Rozum Café
Rozum Café is a state of the art robot barista designed to deliver smart service to its customers while giving them the best coffee experience. It's a cup of professionally brewed coffee by robots and comes in varieties such as espresso latte, Americano, flat white etc. Coupled with this is valued services such as efficiency, speed and the correct order.
The robot barista follows the right recipe for each order using the world's best beans and customers are served with a perfect cup of brewed coffee. Orders are made on a multi-language touch screen device and payment can be made by card, phone or cash. The orders are gotten within two minutes. The pulse robot coffee arm is made up of servo motors and control software. Coffee mugs vary in size from 350ml, 250ml and 175ml and its brewing system use a Nuova Simonelli Coffee Machine. The cafe's exterior is made up of transparent panels that give the customers a view of how their coffee is being made.
Compared to Café X and Briggo, Rozum Café is available for sale. For those who want to purchase the product, it robotic café comes with a one year extended warranty and they have an amazing team there to ensure your robot always works at its best function.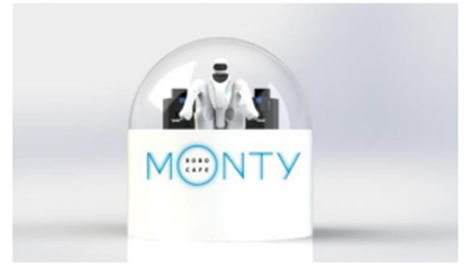 Monty Cafe
GBL Robotics Monty Cafe a Moscow based robot barista with similarities to Cafe X. The robot barista is housed in an enclosed kiosk about 5ft (1.52 m) in diameter. It's made up of two swinging arms meant to serve cups of coffee or other beverages. It wasn't built with functions to only serve coffee but the company hopes to expand to things like beverages and ice cream. This robotic arm can be used to serve anything.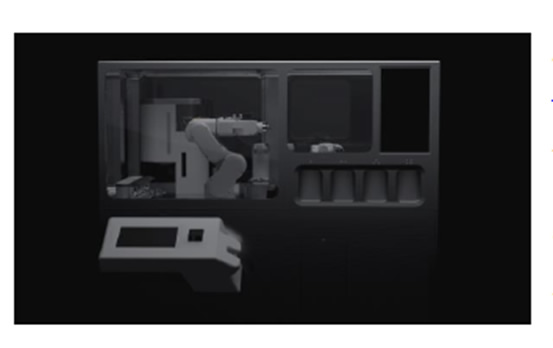 Aabak
Aabak is a Melbourne based company which produced the two armed barista named Rocky. The robot functions generally in the coffee making by observing every single step needed. From grinding the beans to tamping the coffee and putting the lid on the cup. It was designed to function as a human barista and it offers bespoke services too. It makes a cup of coffee within sixty to ninety seconds.
Coffee robot baristas is a trend here to stay and are only going to be adopted by more companies. Its main aim is to reduce labor but with more output and better quality.
So no more long lines before getting a cup of coffee.
Comments (0)
This post does not have any comments. Be the first to leave a comment below.
---
Post A Comment
You must be logged in before you can post a comment. Login now.
Featured Product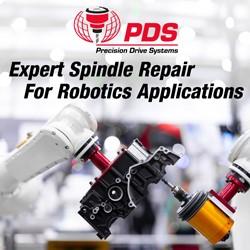 Precision components machined by CNC robot machining systems require compact, lightweight, and high-speed motorized spindles capable of delivering higher efficiency, performance, and reliability than those used in many other industries. That's why manufacturers of milling, cutting, trimming, grinding, polishing, and deburring trust Precision Drive Systems (PDS) to provide accurate and dependable spindle repair to perform to the most exacting standards.