How is COVID-19 Impacting and Transforming the Humanoid Robot Industry?
The responses to the COVID-19 pandemic and its impact on economies and societies all across the globe can't be downplayed. Though researchers across the globe alerted regarding the quick spread of the virus, most governments were unready and the organizations of all sizes small or big have asked their employees or workforce to work from home. Thus, in a world turned upside down by COVID-19 disease, the humanoid robot is gaining popularity as the human touch has to be minimized.
A Research Dive published report states that the global humanoid robot market is estimated to grow at a CAGR of 36.4% during the forecast period from 2019 to 2026. The life-threatening COVID-19 has expanded enthusiasm for humanoid robots, artificial intelligence (AI), and drones. The technological advancements, especially in humanoid robots is helping to manage enormous staffing deficiencies in supply chains, manufacturing, and healthcare owing to the requirement of social distancing to prevent the virus from spreading. In addition, the humanoid robots provide various advantages, such as safe load carrying, high accuracy, great efficiency, and the ability to accomplish work in less time, which is contributing for the humanoid market growth during COVID-19 pandemic. However, there is no such stupefied idea regarding the long-term effects of pandemic on humanoid robot market, yet there are more instances of how robotics is addressing the challenges presented during the pandemic stress.
Different Models of Humanoid Robots in the Pandemic Stress
One of the most recent models in the humanoid robot market is a Beijing-based robotics firm, ForwardX Robotics. The company has funded its round of Series B with $15 million, which has brought the organizations total funding to more than $40 million.
A Bangalore-based startup, Invento has built a humanoid robot that does more than just handing out sanitizers. These humanoid robots are being used at Bengaluru hospitals to engage with visitors, such as collecting patient information from those with a possible exposure to the SARS-Cov-2 virus, thereby, reducing the human contact. These robots are also capable of taking a patients temperature without any need to stick the thermometer in the mouth as they are equipped with thermal imaging device. Thus, these robots are helping the Asia Pacific humanoid robot market to grow at a significant rate during this pandemic stress.
The SoftBank-supported BrainCorp, is one model available in the humanoid robot market, which makes robotic scrubbers for healthcare has generated a revenue of $36 million. All organizations big or small of the humanoid market are witnessing high demand for robots to increase social distancing and decline in the number of staff that need to actually come to work. Thus, humanoid robots are likewise being employed to perform roles that the workers are not able to do at home.
The USA's greatest retailer, Walmart is utilizing robots to clean its floors. Humanoid robots in South Korea have been employed to deliver sanitizer and measure patient's temperature. It is estimated by researchers and health specialists that social distancing must be followed in hospitals by 2021, which is making the robots essential to perform certain tasks. This is ultimately coupled with the increasing growth of humanoid robot market in the coming future.
COVID-19 Pandemic to Transform the Humanoid Robot Market
In the past, Artificial Intelligence (AI) powered robots were mainly used for researching better prosthetics for humans. But today, AI is transforming humanoid robots in more human-like creatures as they are being developed for various uses that are not limited to research alone. Hospitals are increasingly adopting humanoid robots to reduce steady exposure between caregivers and COVID-19 patients. For instance, in India, the Delhi-based AIIMS clinic has employed a humanoid robot for disinfecting COVID-19 patient's floor.
The adoption of humanoid robots for treatment of COVID-19 patients is anticipated to grow exponentially, thereby, boosting the growth of humanoid robot market globally. COVID-19 outbreak is seen transforming the humanoid robot market and has changed all the courses of events from the last few months.
*****
Author Bio: Abhinav Chandrayan has worked in the writing industry for 2 years, gaining experience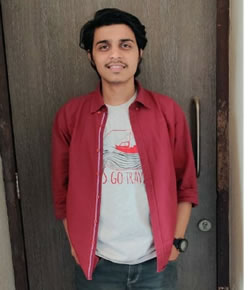 in Media & Advertising and Market Research Industry. As a seasoned writer, he is passionate about advancing his writing skills by reading and working on versatile domains. In addition to writing, he is also involved in filmmaking, where his film has won the Gold Film of the Year Award in the year 2016 at IFP. Outside of the office, Abhinav enjoys traveling, sports, and exploring different movie niches.
Comments (0)
This post does not have any comments. Be the first to leave a comment below.
---
Post A Comment
You must be logged in before you can post a comment. Login now.
Featured Product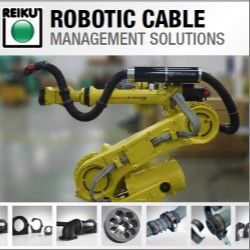 REIKU's Cable Saver™ Solution eliminates downtime, loss of revenue, expensive cable and hose replacement costs, maintenance labor costs. It's available in three sizes 36, 52 and 70 mm. All of the robots cables and hoses are protected when routed through the Cable Saver™ corrugated tubing.The Cable Saver™ uses a spring retraction system housed inside the Energy Tube™ to keep this service loop out of harms way in safe location at the rear of the Robot when not required. The Cable Saver™ is a COMPLETE solution for any make or model of robot. It installs quickly-on either side of the robot and has been tested to resist over 15 million repetitive cycles. REIKU is committed to providing the most modular, effective options for ensuring your robotic components operate without downtime due to cable management. www.CableSaver.com