5 Ways COVID-19 Could Benefit the Robotics Market
The novel coronavirus pandemic hit many industries hard, leaving analysts unsure of when things might bounce back for those sectors. However, the combination of the robotics industry and COVID-19 could be beneficial. Here are five reasons why.
1. Emphasizing Robots' Role in Fighting the Public Health Crisis
Nurses, doctors and other health experts rightfully come to mind when people think about the prominent figures working to find a remedy as quickly as possible. However, robots may play vital roles as well.
In one example, Danish researchers developed a robot that administers and collects throat swabs from patients suspected to have COVID-19. The team developed the machine in only four weeks and say that their invention safeguards health care workers from possible exposure. Medical authorities assert that efficient testing and tracing methods are crucial for curbing COVID-19. Robots can tackle the first aim, leaving the rest up to teams that get in touch with people's close contacts.
2. Encouraging the Use of Robots to Support Social Distancing
The pandemic rapidly increased worldwide awareness of the need to keep at least six feet from others. Robots could make social distancing a bit easier to manage.
Companies that offer mobile telepresence robots let people connect remotely while moving around an environment, thus giving the impression the other person is in the room. Such an approach could facilitate inspections or one-on-one meetings. Since robots can also transport items around warehouses or retrieve goods, the machines enable less reliance on human colleagues.
3. Helping Businesses Stay on Track With Projects Despite Smaller Labor Forces
Some industries that struggled the most during parts of the pandemic may find ways forward thanks to the robotics industry and COVID-19-compatible technology. For example, 30% of U.S. building supply imports come from China — the country of origin for the novel coronavirus. Companies from all sectors may deal with exacerbated labor shortages, too, especially as people take time off due to contracting the virus or waiting for test results.
Robots could help companies stay productive even with fewer humans on the job. One project in Japan involves letting robots build a 275-foot-tall dam. Humans oversee progress and override the tech when needed, but every step of the construction process features automated elements.
4. Urging Companies to Accelerate Their Investments in Robots
Another favorable thing about COVID-19 for the robot industry is that it presented perfect opportunities for brands to discuss how their high-tech models are ideal for these strange times. As many companies deal with unprecedented challenges, industrial robotics companies are there to ease some struggles. 2018 had 384 million shipments of commercial robots, so the interest in using them began before COVID-19.
The difference now is that many companies realize there's no time to waste in implementing them. One company developed a disinfection robot that kills the virus in two minutes. Many industries must spend substantially extended periods to clean their facilities now, especially since the novel coronavirus can spread when people touch contaminated surfaces. Robots that get the job done faster could prove themselves especially worthwhile purchases.
5. Illustrating How Robots Support Telehealth
Like the beneficial relationship between the robotics industry and COVID-19, telehealth services have exploded during the pandemic as people isolate themselves and seek care from home. Statistics showed that the telemedicine share of medical claim lines in April 2020 increased by 8,336% compared to April 2019.
Robots are not necessary for telehealth to succeed, but they could open new opportunities. A Massachusetts hospital began using a quadruped robot to triage suspected COVID-19 patients remotely. The bot has a customized mount for a tablet, facilitating an exchange between a health care provider and an ill person without physical contact. This system could aid in safer symptom assessments for all highly infectious diseases.
A Prime Time for Robotics Advancements
These five areas show why COVID-19 presented the robotics sector with plenty of reasons to stay profitable in these challenging times.
However, the current circumstances make it crucial for these businesses to take the time to understand potential clients' needs and present compelling use cases to them. The pandemic does not guarantee companies will invest in robots, but many are actively considering it.
Comments (0)
This post does not have any comments. Be the first to leave a comment below.
---
Post A Comment
You must be logged in before you can post a comment. Login now.
Featured Product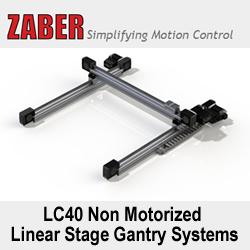 A Zaber gantry kit comes with everything you need to build a customized XY gantry system or XYZ gantry system. These gantry systems feature coordinated multi-axis motion, plug-and-play operation, easy integration with end-effector options, and built-in IO and E-Stop capabilities. An intuitive ASCII interface allows the user to easily communicate with the gantry systems using our free software, either Zaber Motion Library with APIs for several popular languages or Zaber Console. Third party terminal programs that can communicate over a serial port can also be used.