Using Robots For Inspection, Maintenance, And Repairs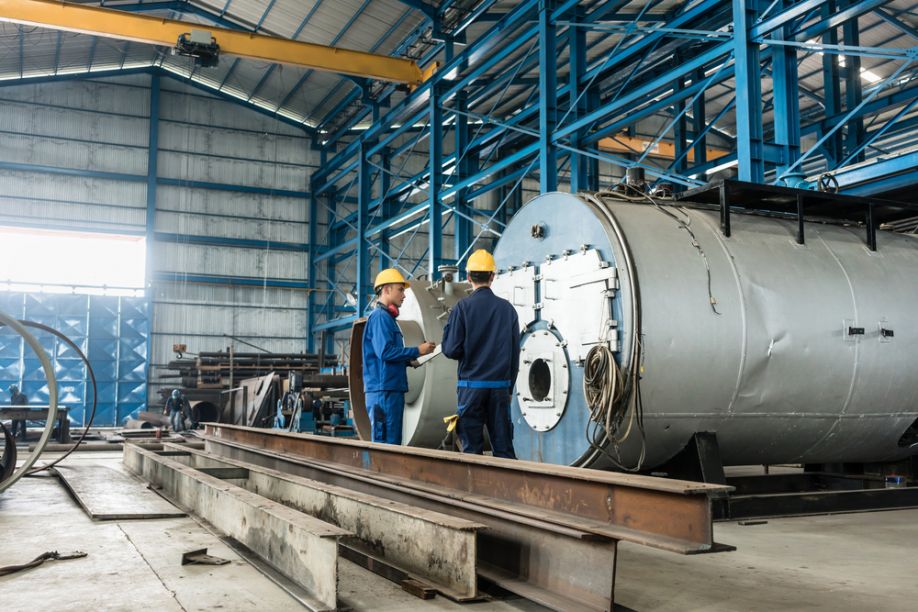 Industrial robots are becoming an increasingly popular choice in a variety of industries for different applications. Going by responses to a McKinsey & Company survey, up to 88% of businesses worldwide intend to adopt robotic automation into their infrastructure.
Modern robotic units are highly programmable and versatile, and they come in a wide range of models ideal for plant floor activities, from quality control to product assembling and warehousing.
However, apart from the manufacturing process, there are other applications for robots: in the maintenance department.
Several global organizations are already developing more and more uses for robots for inspection, maintenance, and repairs. Let's look at some reasons why robotic units are more popular now, then discuss a few examples of companies that are using robotics technology to maintain their equipment.
Why use robots?
Keeping systems and equipment continuously running in peak condition requires a strategic mix of planning and scheduling as well as adequate allocation of resources. But even after doing all that is required, industrial equipment will eventually break down and require prompt attention. As expected, all this makes maintenance and repair both time-consuming, costly, and sometimes dangerous.
Furthermore, whether the task at hand is an inspection, maintenance, or repair job, using a robot offers several advantages, including:
Better safety. Robots can enter hazardous environments and perform tasks that would be extremely dangerous for humans. These tasks can be completed with little or no damage to the robot.
Improved accuracy. Robots guarantee a certain degree of quality and precision that human labor would be unable to maintain consistently for long periods. They can deliver these results with minimal mistakes, if any.
Longer hours. For repetitive maintenance tasks, they offer the possibility of scheduling the job to run for long hours without the need for breaks.
Flexibility. Robotic systems can be repurposed, re-tooled, and reprogrammed for other uses.
Industrial applications
Here are a few examples of companies using this technology.
Shell's Sensabot
To help make oil exploration safer, Shell designed a robot called Sensabot for use in hazardous locations. Shell refers to Sensabot as a "bionic inspector." It can monitor equipment, carry out inspections, and perform maintenance tasks.
Sensabot is equipped with video cameras, vibration sensors, laser scanners, environmental sensors, and other hardware that can withstand extreme temperatures and potentially explosive and toxic environments. Before the arrival of Sensabot, Shell would shut down hazardous locations for oil and gas workers to complete inspections or maintenance work. But this robot gives them the chance to respond faster and more effectively to maintenance issues and emergencies.
ExRobotics ExR-1
Netherlands-based robotics technology developer ExRobotics B.V. announced back in 2017 that it was collaborating with Yokogawa Electric Corp., Tokyo, to sell and deploy ExRobotics' inspection robots worldwide. Known as the ExR-1, the robot is designed for inspecting equipment and facilities in chemical processing plants and other potentially explosive environments like in oil and gas production and processing facilities.
The robots are equipped with a range of sensors and cameras, and they use a wireless network to communicate with a human operator located in a safe control room. They are often used to ensure the regular inspection of unmanned facilities in remote locations with harsh environments.
Rolls Royce's engine maintenance robots
In 2018., luxury automobile and aero-engine company Rolls Royce introduced different types of engine maintenance robots in collaboration with the University of Nottingham. The robots permit inspection maintenance and repairs without having to disassemble engines. For example, they introduced:
Remote boreblending robots. This is a robotic boreblending machine that can be remotely controlled by specialist engineers. The idea is that non-expert local teams will first of all install the machine in an aircraft engine then hand control over to an expert back in Rolls-Royce's Aircraft Availability Centre. The expert can then carry out maintenance tasks like repairing damaged compressor blades by using lasers to grind parts. This way, specialist teams don't have to travel down to complete the repairs.
FLARE. This refers to a pair of snake-like robots that are flexible enough to travel through an automobile engine, like an endoscope, before collaborating to carry out patch repairs to damaged thermal barrier coatings.
In conclusion
Although there's still a long way to go before robotic units will play a leading part in industrial equipment maintenance, the capabilities of this technology are promising and the potential benefits undeniable.
Bryan Christiansen is the founder and CEO of Limble CMMS. Limble is a modern, easy to use mobile CMMS software that takes the stress and chaos out of maintenance by helping managers organize, automate, and streamline their maintenance operations.
Comments (0)
This post does not have any comments. Be the first to leave a comment below.
---
Post A Comment
You must be logged in before you can post a comment. Login now.
Featured Product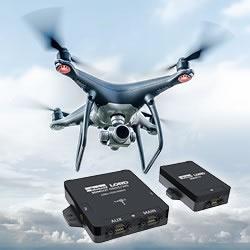 The new complete inertial navigation solution comes with GNSS/INS 3DMGQ7 sensor, 3DMRTK correction modem and real time SensorCloud RTK correction network. The sensor comes with Dual antenna GNSS, tactical grade IMU with centimeter-level accuracy with RTK. Low profile and light weight at 78 grams, this sensor is The sensor is optimized for size and weight in Unmanned Ground Vehicles, mobile robots and autonomous vehicles. The network interface 3DMRTK modem is seamlessly integrated into the 3DMGQ7 sensor supports industry-standard NMEA and RTCM 3.1 protocols. The network RTK support comes with cellular data plan. The SensorCloud RTK is a cloud-based RTK correction system with private encrypted data stream. Check out our G Series and C Series OEM products.