How Commercial Robotics Will Power the Logistics Industry in 2021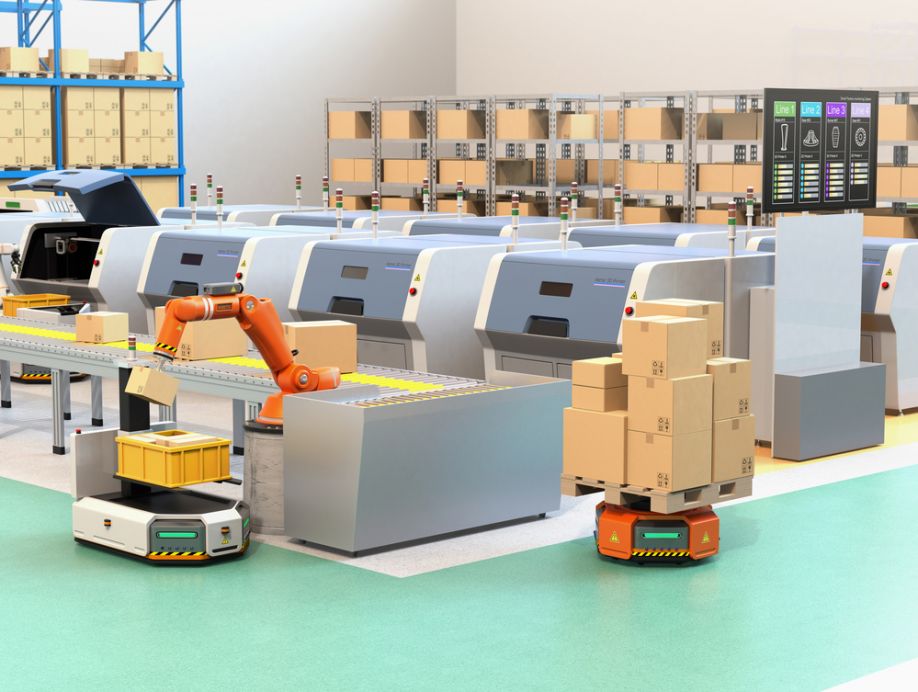 The logistics industry has faced a period of unprecedented challenge in 2020. COVID-19 simultaneously raised shipping demand and limited supply chains' assets, and the effects of these disruptions are still influencing many companies. In light of these difficulties, the industry will embrace robotics to recover in 2021.
Automation in the supply chain isn't a new phenomenon, but it carries new urgency now. What was once a competitive edge is now a necessity. Robotics will power the logistics industry this year, and here's how.
Supplementing a Diminished Workforce
One of the most significant challenges of any industry amid COVID-19 is working with a limited workforce. The Centers for Disease Control (CDC) recommends that warehouses reduce the number of staff on-site at one time, a rule that some local governments enforce. Facilities have had to embrace automation to maintain productivity amid this shortage, and that trend will continue into 2021.
Concerns over labor loss won't prohibit companies from implementing robotics as they have in the past. Now that human labor isn't always an option, automation is all that's left. Packaging robots and autonomous material handling systems are indispensable now.
Supporting New Safety Protocols
Vaccines have already started rolling out, but workplaces will need to maintain COVID-19 prevention protocols for some time. While automation isn't strictly necessary for upholding these new health standards, it helps. Most notably, robots can fill the workstations between workers, keeping them separate.
In a large warehouse, it can be challenging to enforce social distancing. Placing robots in between workers eliminates much of the risk in the first place. Similarly, automated guided vehicles (AGVs) can handle material moving tasks, keeping workers from walking around the facility and getting close to others.
Mitigating the Impact of Rising Costs
Before the pandemic, cost efficiency was one of the primary draws of robotics in logistics. As the industry faces rising expenses, this benefit becomes all the more enticing. Some freight rates have risen more than 200% year-over-year, so shipping companies need to save wherever possible.
Since robotics raise productivity without requiring ongoing payments, they're the ideal solution. Automation will enable logistics companies to save on labor costs and become more efficient, lessening the impact of high freight rates.
Improving Data Analytics
Robots can do more than just automate repetitive tasks in the workplace. Every robot also represents a point where companies can collect valuable operational data. This data can, in turn, inform changes to improve workflow efficiency and waste reduction.
Companies have become keenly aware of how data analytics can sustain them amid the pandemic. A recent poll found that 57% of C-suite executives have tried data analytics in the last half of 2020, more than any other technology. Implementing more robotics will provide companies with more data, improving these analytics.
Automating Last-Mile Deliveries
For the most part, automation in the logistics industry has remained in warehouses, rarely applying to deliveries. As robotics improve and needs grow direr, that's starting to change. In 2021, more companies will use drones and other robots to automate last-mile deliveries.
One company has already used an autonomous aircraft to deliver COVID-19 vaccines to the Navajo Nation. Products like these vaccines are time-sensitive, and the rise of e-commerce is causing a spike in last-mile deliveries, taking drivers' valuable time. Autonomous deliveries provide an answer.
The Logistics Industry Needs Robotics in 2021
The world can't survive without the logistics industry, but the sector faces growing obstacles of its own. In the face of these challenges, logistics companies need to take advantage of technology, and especially robotics. Without these benefits, businesses won't be able to stay afloat and recover from 2020.
Robotics has always been useful for logistics companies, but now it's essential. As the year goes on, robotics will drive the industry to success.
Comments (0)
This post does not have any comments. Be the first to leave a comment below.
---
Post A Comment
You must be logged in before you can post a comment. Login now.
Featured Product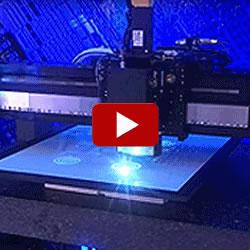 A traditional gantry system employs X-Y or X-Y-Z range of motion. Mounted on a base plate, usually granite, 2 parallel rails constitute the synchronized Y axis motion while the cross axis (bridge axis) provides the X motion. A vertical axis can be added on the bridge for the Z motion. A Split Bridge system can be less complex than a traditional gantry system because synchronization of the two parallel linear motors is not required. Both systems are used in industrial production, testing, and additive manufacturing.