Hyundai Motor Group Completes Acquisition of Boston Dynamics from SoftBank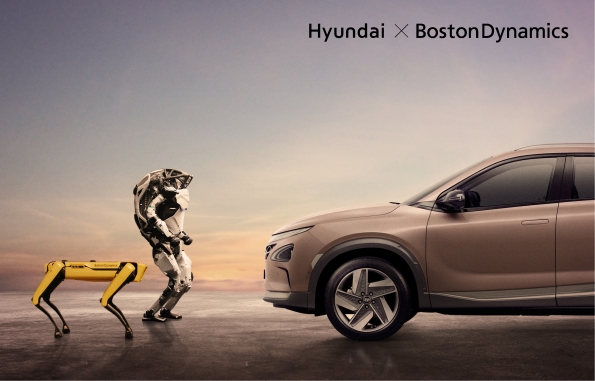 Hyundai Motor Group (the Group), Boston Dynamics, Inc. and SoftBank Group Corp. (SoftBank), today announced the completion of the Group's acquisition of a controlling interest in Boston Dynamics from SoftBank, following the receipt of regulatory approvals and other customary closing conditions. The deal valued the mobile robot firm at $1.1 billion. Additional financial details were not disclosed.
Post-closing, the Group holds an 80 percent stake in Boston Dynamics and SoftBank, through one of its affiliates, retains the remaining 20 percent stake.
Boston Dynamics is the established leader in developing agile, mobile robots that have been successfully integrated into business operations of many of the world's leading industrial firms. Advanced robotics offer opportunities for rapid growth with the potential to positively impact society by making work safer and more productive.
By acquiring Boston Dynamics and securing a leading presence in the field of robotics, the Group takes another major step toward its strategic transformation into a Smart Mobility Solution Provider. To propel this transformation, the Group has invested substantially in the development of future technologies, including autonomous driving, artificial intelligence (AI), Urban Air Mobility (UAM), smart factories and robots.
In the field of robotics, the Group aims to develop advanced technologies that enhance people's lives and promote safety, thereby realizing the progress for humanity.
The deal is also expected to allow the Group and Boston Dynamics to leverage each other's respective strengths in manufacturing, logistics, construction and automation. Together, the Group and Boston Dynamics will create a robotics value chain, from robot component manufacturing to smart logistics solutions. Additionally, the Group will support Boston Dynamics' continued expansion of its product line and global sales and service footprint.
Boston Dynamics launched sales of its first commercial robot, Spot® in June of 2020 and now has hundreds of robots operating in a variety of industries, including power utilities, construction, manufacturing, oil and gas, and mining. The company also recently unveiled Stretch™, its first commercial robot specifically designed for warehouse facilities and distribution centers.
The Group today also released a new video to reveal how it would further advance mobility for humanity incorporating Boston Dynamics' expertise. The video is available on Hyundai's youtube channel.
About Hyundai Motor Group
Hyundai Motor Group is a global enterprise that has created a value chain based on mobility, steel, and construction, as well as logistics, finance, IT, and service. With about 250,000 employees worldwide, the Group's mobility brands include Hyundai, Kia, and Genesis. Armed with creative thinking, cooperative communication and the will to take on any challenges, we strive to create a better future for all. More information about Hyundai Motor Group, please see: www.hyundaimotorgroup.com
About Boston Dynamics
Boston Dynamics is the global leader in developing and deploying highly mobile robots capable of tackling the toughest robotics challenges. Our robots are equipped with advanced mobility, dexterity and intelligence, enabling automation in unstructured or hard-to-traverse spaces, from industrial plants and construction sites, to distribution centers and warehouses. We have three robots in our portfolio - Spot®, Stretch™ and Atlas® - as well as Pick™, a computer vision-based robotics solution for logistics. For more information on our company and our technologies, please visit www.bostondynamics.com
About SoftBank
The SoftBank Group invests in breakthrough technology to improve the quality of life for people around the world. The SoftBank Group is comprised of SoftBank Group Corp. (TOKYO: 9984), an investment holding company that includes stakes in telecommunications, internet services, AI, smart robotics, IoT and clean energy technology providers; the SoftBank Vision Funds, which are investing more than US$100 billion to help extraordinary entrepreneurs transform industries and shape new ones; the US$5 billion SoftBank Latin America Fund, the largest venture fund in that region, and the SB Opportunity Fund, a US$100 million fund dedicated to investing in enterprises founded by entrepreneurs of color in the U.S. To learn more, please visit https://global.softbank.
Comments (0)
This post does not have any comments. Be the first to leave a comment below.
---
Post A Comment
You must be logged in before you can post a comment. Login now.
Featured Product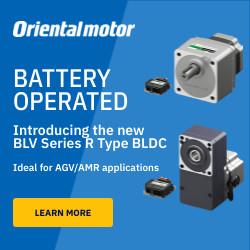 The BLV Series R Type brushless DC motor (BLDC motor) speed control system offers the design of motor and driver significantly reduced in size and weight, yet high-power, and contributes to the battery driven automation. The BLV Series R Type is compatible with the two interfaces of Modbus (RTU) and CANopen communication.