Exploring the $75 Million Ford Robotics Building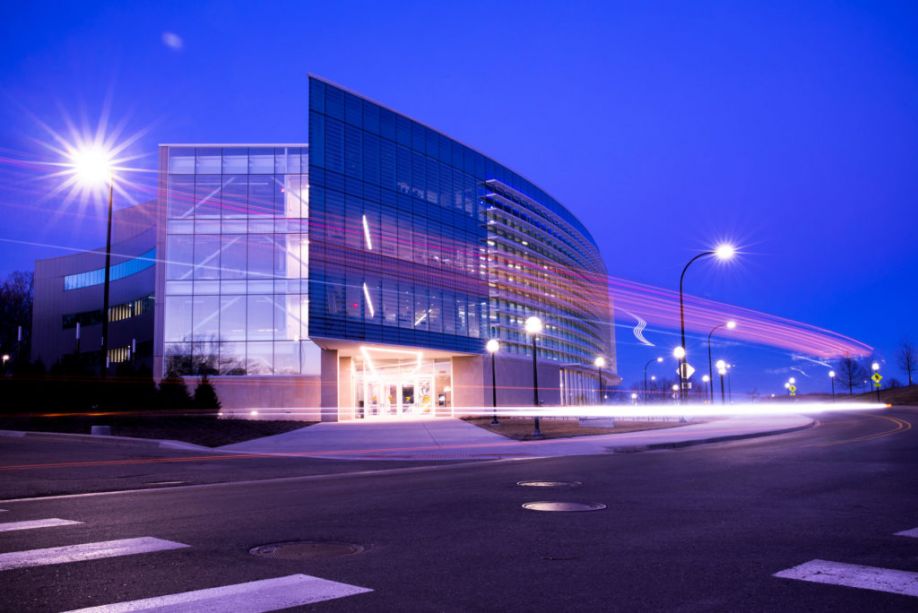 Ford is a name that's associated with innovation and enterprise. Their newest investment — a massive robotics building at the University of Michigan — only serves to reinforce their reputation.
Let's take a closer look at the new $75 million Ford Robotics Building and what we can expect to see behind those doors.
Opening Their Doors
In May 2021, Ford opened the doors of its new Robotics Building as part of the University of Michigan. This massive structure is four stories tall and covers 134,000 square feet. It's home to everything from classrooms, offices and a cafe to lab spaces tailored specifically for the invention of new robotics.
Behind those doors, you'll then find a massive, three-story zone for testing aerial vehicles, and an outdoor obstacle course to put walking robots through their paces. Enjoy the self-driving car garage and the Mars Yard, which mimics conditions on the Martian surface for testing rovers that might explore the Red Planet in the future.
The whole point of this building project is to bring the best and the brightest minds in the robotics industry together in one place so they can make the sort of innovations that will change the world. The purpose-built laboratories and obstacle courses will give roboticists the tools and space that they need to create something new.
In addition to focusing on the hardware side of things, the Robotics Building will allow roboticists to work on software to make their inventions come to life. It provides a place for a team of University of Michigan researchers who previously worked in 23 different buildings, as well as scientists from 10 different Top Ten programs to have a meeting of the minds under one roof.
Ford's Push Toward Robotics
Why is Ford working on bringing new robotics innovations into the automotive industry? For a start, robots have been a key part of the automotive industry for years. They make the manufacturing process faster and more efficient than it could be with the same tasks done by hand. Walk into any automotive manufacturing plant anywhere in the world, and you'll see massive robotic arms handling welding, assembly, painting, and a variety of other difficult or potentially dangerous tasks.
The technology has been around for decades, but beyond little tweaks here and there, it hasn't changed much since its inception. It is still a necessary and essential part of the industry, but it lacks the innovation necessary to help it move forward.
That's where Ford's new Robotics Building will truly begin to shine. Instead of just working in a lab setting, the U-M campus gives roboticists a chance to work with these 'bots in a real-world setting. Eventually, Ford is hoping autonomous robots will become part of the neighborhood by delivering packages and working with and alongside autonomous vehicles to accomplish a variety of different tasks.
The Future of the Ford Brand
Ford has always been one of the biggest innovators in the automotive industry, and that doesn't look like it's going to change any time soon. Electric vehicles are beginning to make an appearance in the mainstream marketplace, and nearly everyone is working toward adding electric cars and trucks to their lineup. Ford announced the Mustang Mach E — the first SUV to carry the Mustang moniker — in 2019, investing more than $11 billion into electric vehicles.
The current presidential administration in the U.S. wants to see more electric cars on the road, with one caveat — to shift the focus to unioned, U.S.-built electric vehicles. If the auto industry can achieve that goal, President Bident wants to see 50% of cars on the road made up of EVs, plug-in hybrids, and hydrogen fuel cell-powered vehicles by 2030.
Right now, the only vehicle that fits the unioned and U.S.-made criteria is the Chevrolet Bolt EV. Other companies based in the United States will need to work with the United Auto Workers (UAW) union. Some of the biggest names in electric vehicle technology, such as Tesla, have been staunchly anti-union. This will have to change dramatically if President Biden wants to see more American-made vehicles by his deadline.
Shaping the Automotive Industry
The automotive industry has come a long way since the first Model T rolled off the assembly lines in the early 1900s. But there is still a long way for us to go, especially with the growing demand for sustainability and green alternatives. Industry experts believe the industry will undergo the greatest changes in its long and storied history within the next 15 years.
Electric vehicles, as well as plug-in hybrid options, will become more common and more accessible. Cars will stop being treated as a status symbol, and become more of the tools that they were always meant to be. The move toward remote work and the combination of the mass exodus from city spaces with improved public transportation infrastructure will substantially reduce or eliminate the need for personal vehicles.
Autonomous vehicles, and robotics like the innovations that will likely come out of the Ford Robotics Building, are going to change the way consumers look at accessibility because they will provide independent transportation for individuals with disabilities who might not be able to operate a standard vehicle. The two industries are intertwined and will continue to be for the foreseeable future.
The industry itself will likely shift away from its current business model, leaving behind the massive monopolies and manufacturers in favor of smaller globalized businesses. This will prove to be a boon for small companies that might otherwise have found it impossible to break into what was a relatively closed market until now.
Looking Toward Tomorrow
A decade or two from now, the automotive industry likely won't look anything like it does today. It's all conjecture and speculation right now, but it's easy to see there is a big shift on the horizon. The primary focus, at least between now and 2030, will be in bringing American-made, union-built electric and hybrid vehicles onto American highways.
Ford's new robotics wing at the University of Michigan is just one part of this push toward the future of the automotive industry. Consumers and automotive enthusiasts alike are waiting with bated breath to see what sort of innovations will emerge from the Robotics Building.
Comments (0)
This post does not have any comments. Be the first to leave a comment below.
---
Post A Comment
You must be logged in before you can post a comment. Login now.
Featured Product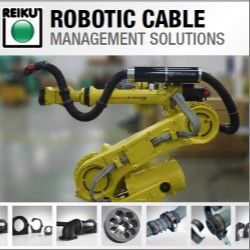 REIKU's Cable Saver™ Solution eliminates downtime, loss of revenue, expensive cable and hose replacement costs, maintenance labor costs. It's available in three sizes 36, 52 and 70 mm. All of the robots cables and hoses are protected when routed through the Cable Saver™ corrugated tubing.The Cable Saver™ uses a spring retraction system housed inside the Energy Tube™ to keep this service loop out of harms way in safe location at the rear of the Robot when not required. The Cable Saver™ is a COMPLETE solution for any make or model of robot. It installs quickly-on either side of the robot and has been tested to resist over 15 million repetitive cycles. REIKU is committed to providing the most modular, effective options for ensuring your robotic components operate without downtime due to cable management. www.CableSaver.com