How Automation and Robotics Will Be Used in 2022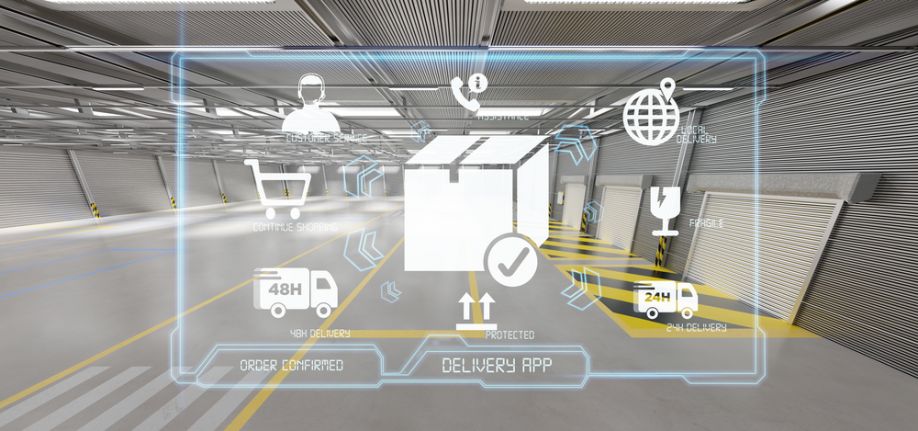 Automation and robotics are changing the world. What will their impact be in 2022? The last couple of years have seen a rising interest in and need for technological solutions in many industries. Whether driven by the COVID-19 pandemic, labor shortages or supply chain troubles, countless organizations are looking for ways to use robotics and automation to improve their business model.
Automation and robotics impact everything from how people travel to the way their favorite goods are created. They will take on some exciting innovative advancements in 2022. These industries will see some of the most cutting-edge uses in the new year.
1.Construction
One of the top uses for automation and robotics in 2022 will be construction. Despite historically being one of the least digitized industries, this sector has been adopting more new tech over recent years. This is due to a need to fill gaps left by a persistent labor shortage while also improving efficiency and meeting rising demand for new projects.
The bipartisan U.S. Infrastructure Bill passed in 2021 will contribute to a rising need for automation and robotics in construction as companies work on many new projects. Key uses for automation and robotics in construction include automated rebar tying, painting, site surveying, bricklaying and even autonomous materials hauling.
2.Shipping and Packaging
E-commerce sales spiked in 2020 and have continued to grow ever since. Businesses that want to keep up with demand will need to adopt even more automation in the shipping and packaging process. Some companies, most famously Amazon, already have high adoption of these technologies, pushing growth across the board.
Robotics technologies like automatic guided vehicles are popular for warehouses and fulfillment centers, where they autonomously pick items from shelves and transport them throughout the facility. In 2022, the world could see fully automated shipping and packaging centers.
3.Transportation
Packages and goods may be transported around the country by self-driving semi-trucks in 2022. Meanwhile, autonomous rideshare companies may take another shot at going mainstream.
Automation has been eyed for the transportation industry for decades, but making self-driving vehicles a reality has been challenging. This is largely due to the sheer complexity of roads and the time required to sufficiently train an AI vehicle. Several companies have been road testing their autonomous cars over the last year or two, so next-generation automated vehicles will likely hit the streets by the end of 2022.
4.Food and Grocery
The food service and grocery industries are seeing more use of automation and robotics than some might expect. Companies have been using technology to find creative ways to improve customers' experiences and even create new business models.
For example, an autonomous pizza-making robot hit the market in mid-2021, allowing restaurants to produce up to 100 custom pies per hour. Similarly, autonomous food delivery robots have become significantly more popular since the COVID-19 pandemic, which sparked increased use of eating at home rather than in restaurants.
5.Manufacturing
Manufacturing is a great fit for automation and robotics. The adoption of robotic process automation (RPA) has been rising steadily over the last couple of years and will likely explode in popularity in 2022.
The manufacturing process is often repetitive and functions on a large scale, making automated production the perfect way to get more units made in less time and with better quality. The current supply chain crisis means manufacturers need all the help they can get to speed up production and counteract slow delivery from suppliers. Robotic assembly lines, autonomous quality control and collaborative robotics are the key to accomplishing this.
6.Health Care
The health care industry has had a turbulent few years, but automation and robotics may help alleviate some of the strain in 2022. Robots are already making a huge difference. Autonomous UVD cleaning robots became popular during the COVID-19 pandemic for keeping spaces clean even with fewer employees. These robots are even beginning to see use in public schools and other non-health care spaces.
Another advancement includes robotic surgeons, which are improving the safety and side effects of surgeries. Senior care is even seeing the adoption of robots, which are helping fill staffing shortages while also providing socialization for elders.
Robotics and Automation in 2022
2022 is on track to be a big year for robotics and automation. The rise in popularity is the result of supply and demand factors meeting shifting expectations from 2020 and 2021. People want new products, spaces and services, and this technology will help countless businesses evolve and meet demand with ease.
Comments (0)
This post does not have any comments. Be the first to leave a comment below.
---
Post A Comment
You must be logged in before you can post a comment. Login now.
Featured Product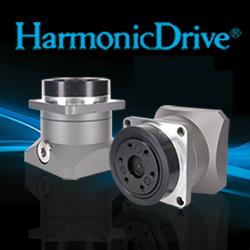 The SHA-IDT Series is a family of compact actuators that deliver high torque with exceptional accuracy and repeatability. These hollow shaft servo actuators feature Harmonic Drive® precision strain wave gears combined with a brushless servomotor, a brake, two magnetic absolute encoders and an integrated servo drive with CANopen® communication. This revolutionary product eliminates the need for an external drive and greatly simplifies wiring yet delivers high-positional accuracy and torsional stiffness in a compact housing.