Velodyne Lidar Signs Multi-Year Agreement with Stanley Robotics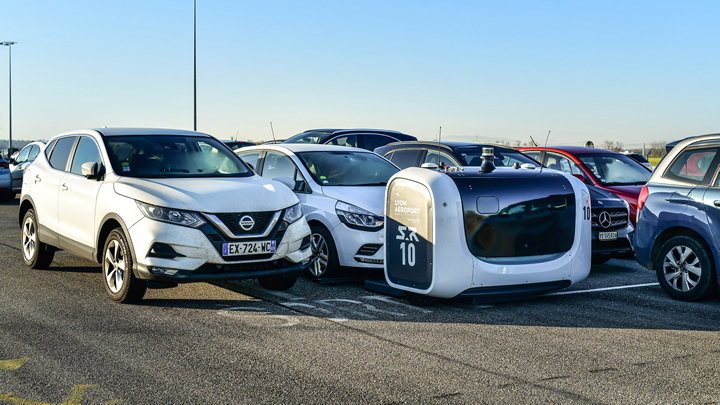 Velodyne Lidar, Inc. (Nasdaq: VLDR, VLDRW) today announced a multi-year agreement to provide its lidar sensors to Stanley Robotics for an automated valet parking solution. The innovative service uses autonomous handling robots to help car parks to improve the customer experience and increase the number of vehicles that can be stored.
Stanley Robotics is working with Velodyne's Puck and Velarray M1600 lidar sensors to provide perception and navigation capabilities that enable its all-electric Stan robot to operate autonomously and safely. The sensors provide real-time 3D perception data for localization, mapping, object classification and object tracking. Velodyne's power-efficient sensors support Stan robots in a wide range of challenging environmental conditions, including varied temperature, lighting and precipitation.
The Stanley Robotics automated valet parking solution equipped with Velodyne sensors is already in operation in airports and finished vehicle logistics in Europe and Japan, with further deployments expected in 2023, including North America.
"High-performance sensors are key to enabling our autonomous mobile robots to reliably navigate and maneuver in narrow parking lanes," said Mathieu Lips, COO, Stanley Robotics. "Velodyne's lidar sensors deliver the performance for Stanley Robotics' innovative solutions. This agreement reflects Velodyne's ability to serve the unique nature and high-level requirements of our use cases. This partnership with Velodyne also provides Stanley Robotics privileged access to best-in-class technology in the field of lidar sensors."
"Stanley Robotics is transforming logistics for vehicles with its autonomous mobile robot technology," said Laura Wrisley, Senior Vice President, Worldwide Sales, Velodyne Lidar. "Equipped with Velodyne's lidar sensors, Stan robots provide the precision needed to safely move, park and deliver cars where and when customers need them. This advanced system aligns with efficiency and sustainability goals of car park operators, parking cars in dense blocks and relieving the need to add costly new parking areas."
Stanley Robotics is partnered with Mitsubishi Heavy Industries, Ltd. (MHI) to deliver business opportunities in Japan and Asia-Pacific and collaborate on future industrial projects. The initiative combines Stanley Robotics' advanced expertise in autonomous mobile parking robots and MHI's industrial power. Also, MHI invested in Stanley Robotics technology to accelerate the delivery of value to customers.
Transforming Car Parks with Advanced Technology
Using the Stanley Robotics parking service, equipped with advanced autonomy technology utilizing Velodyne's lidar, drivers leave their vehicles at a dedicated drop-off/pick-up area where the robot takes the car to a secure parking area not open to the public. When customers return, the car is waiting in the designated area, providing drivers with significantly enhanced convenience. The Stanley Robotics automated valet parking service, powered by Velodyne's lidar, enables efficient use of limited parking space at airports, shopping malls and more, fitting more vehicles in a single line just centimeters apart. Car parks can then increase the number of cars in a given area by up to 50 percent.
About Velodyne Lidar
Velodyne Lidar (Nasdaq: VLDR, VLDRW) ushered in a new era of autonomous technology with the invention of real-time surround view lidar sensors. Velodyne, the global leader in lidar, is known for its broad portfolio of breakthrough lidar technologies. Velodyne's revolutionary sensor and software solutions provide flexibility, quality and performance to meet the needs of a wide range of industries, including robotics, industrial, intelligent infrastructure, autonomous vehicles and advanced driver assistance systems (ADAS). Through continuous innovation, Velodyne strives to transform lives and communities by advancing safer mobility for all.
About Stanley Robotics
Stanley Robotics is a deep tech company that combines hardware and software to provide solutions for outdoor logistics. The technology lies in a robot lifting and moving cars autonomously and in an intelligent storage management software. Robotics has transformed indoor logistics (e.g., in warehouses), resulting in a spectacular increase of productivity. Stanley Robotics' ambition is to bring this transformation to outdoor logistics with their proprietary technologies. Founded in 2015, the SME is headquartered in Paris, France, and is also behind the world's first outdoor robotic valet parking service. For more information, visit https://stanley-robotics.com/.
Comments (0)
This post does not have any comments. Be the first to leave a comment below.
---
Post A Comment
You must be logged in before you can post a comment. Login now.
Featured Product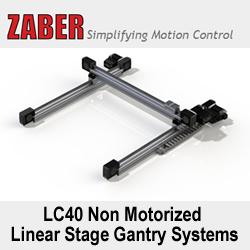 A Zaber gantry kit comes with everything you need to build a customized XY gantry system or XYZ gantry system. These gantry systems feature coordinated multi-axis motion, plug-and-play operation, easy integration with end-effector options, and built-in IO and E-Stop capabilities. An intuitive ASCII interface allows the user to easily communicate with the gantry systems using our free software, either Zaber Motion Library with APIs for several popular languages or Zaber Console. Third party terminal programs that can communicate over a serial port can also be used.